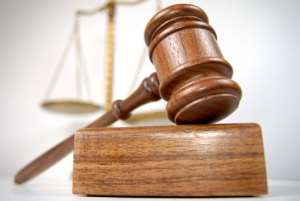 A law consultant says parents should have pivotal role in the review process of the country's child protection laws.
Professor Robin Walker Sterling of the Faculty of Law, University of Ghana, Legon, said this was necessary considering their enormous responsibilities in the child's development, growth and welfare.
He therefore called for the Gender, Children and Social Protection Ministry to deepen the engagement with parents - to allow for their meaningful participation, to make the process successful.
She was contributing to discussions at the Ashanti Regional consultative meeting held in Kumasi with stakeholders on the review of the Children's Act and Juvenile Justice Act.
It brought together representatives from the judiciary, lawyers, security agencies - military, police, immigration and prisons, Commission for Human Rights and Administrative Justice (CHRAJ) and NGOs.
The meeting was organized by the Department of Children with support from United Nations International Children's Emergency Fund (UNICEF).
The goal is to address gaps in the laws to give strong protection to children and their wellbeing.
Prof Sterling spoke of the need for sustained education of children, to help them to have better understanding of laws and policies meant to safeguard their rights.
She said it was by so doing that they would be ready to defend themselves against any acts of physical violence and abuse.
She reminded all stakeholders including the government, civil society, community-based organizations and protection groups to accept to play their expected roles well to protect the rights of the child.
The law consultant described the move by the Ministry to strengthen child protection laws as both refreshing and a right step.
She noted that significant changes in the concept of children's right, had rendered the Children's Act of 1998 (Act 560) inadequate.
Mr. Stephen Ofosu Darfour, the Regional Director of the Department of Children, said the exercise was to collate views from stakeholders to fine-tune the draft law.