November 13, 2017
|
Opinion/Feature
Indecent Dressing In Ghana
Avaala Philemon And Samuel Akons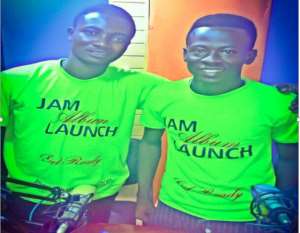 Ever since man fell to sin in the Garden of Eden in Genesis, it became imperative that we put on clothing as a means of covering our bodies. It is worth mentioning that dressing constitutes a key element of our culture as a person's background can be traced taking cognizance of the way the person is dressed. Dressing feeds into the organizational culture of most organizations as some go to the extent of prescribing dressing codes for staff. Eg most bankers must be in Suit. 'Dressing is a way of life' (Yves Saint Laurent)
Though there are a number of reasons for which a person may want to be dressed in a particular fashion, there still isn't any justifiable reason why a person may want to dress indecently. 'I love dressing up. It is the best part of being a girl I think' (Emma Roberts). Most of us love to dress up just as Emma Robert, the question however is whether what we were fits into the norms and customs of society? To me, being grown up meant smoking cigarettes, drinking cocktails and dressing up in high heels and glamorous outfits (Lorna Luft). Most of the youth of today I guess share in this view thus will go all out in that which suits their personal aggrandizement to the detriment society's definition of which way of dressing is decent or not.
Today, you only needs to stroll through any higher institution of learning or ceremony in Ghana, to see how the proper way of dressing has evaded the youths. Indecent dressing has come to characterize the dress pattern of the youth of today. Much of what is worn today is meant to expose rather than conceal very sensitive and private parts of the human body.
In our society (the Ghanaian context) any dressing pattern that exposes the nakedness (sensitive parts) of any person is considered indecent. Sadly, the rate at which indecent dressing has infiltrated into the moral fiber and academic progression of students is alarming. This menace of indecent dressing has gradually become a norm and that which our society was known for, has gradually faded away. It is now becoming a custom that some people do not see anything wrong in dressing seductively. A wise man once said that 'when a wrong thing is done repeatedly, it gets to a point that it becomes an acceptable practice'. This is one of the reasons for which if efforts are not made to address the wrongs in society now, a time will come where most of the odds in society now will become a norm.
In recent times it is common to hear complaints from religious leaders, lecturers, among other persons about the provocative dressing of the youth of today especially university students, our young ladies in particular. What some girls call skirts are just "only an inch" longer than their pants. When they put on such dresses, they struggle to sit down, cross gutters as well as pick anything from the ground. Apart from the skimpy and tight fitting nature of these dresses, they are transparent; revealing certain parts of the body that under normal dressing pattern ought to be hidden or concealed from the glare of people. I like dressing in all seasons. Every season has its own character and charm (Pierce Brosnan). The challenge today is that most of us don't know where to wear what.
For boys, their pattern of dress is quite different. The waist of their trousers is lowered and fastened tightly in the middle of the two bottom lobes to reveal their boxers (panties). They have fallen victim to the westernized kind of dressing, which reveals rather than cover essentials.
When indecent dressing is discussed, a common sense approach normally considers the negative effects it has on human lives. This strange way of dressing has negative effects on individuals and the society as large. When indecently dressed youth are not architects of crime, they are sometimes victims of crime. Indecently dressed females are raped, molested and others fall victims to ritual murder. It is the major cause of the various kinds of assaults and sexual harassment recorded in the society over time. Sexy dresses worn especially by female elicit sexual responses from their male counterparts. Dresses that expose sensitive parts of the female body send wrong signals to their male counterparts. These forms of dresses suggest that such ladies need attention and are irresponsible thus there will all always be corresponding irresponsible men to dialogue, lure or force them to bed for sex. Quite apart from these, there is a great possibility of indecently- dressed students becoming agents of the devil luring unsuspecting colleagues into all sorts of vices including prostitution, homosexuality and lesbianism.
Today, most Indecently-dressed students are victims of academic failure because they have little or no time for their studies. Most of such students are concerned with how to look good and appear in the latest provocative dress. Several of them battle with carry over courses with the consequences of staying longer in the school than is normal to graduate. Some of such get into the society frustrated. Some become thugs, armed robbers, prostitutes, marriage breakers and drug addicts.
Although, there are no set rules or guidelines that govern the way one should dress, good and decent dressing elicits respect from people. Besides, dresses are meant to serve some definable purposes. Dresses are for ornamental purposes, for the protection of the body against harsh weather conditions as well as for covering the intimate parts of the body. These purposes are important especially as they form major aspects of a person's personality.
When you are dressing on a budget, simplicity is key (Ne-Yo). Our young and pretty ladies can appear elegant without necessarily being indecent and extravagant. Simplicity is key.
A woman's dress should be like a barbed-wire fence: serving its purpose without obstructing the view (Sophia Loren). For the purpose of those who are unclear about what it means to be decently dressed, Sophia Loren has amplified it in the preceding quote. The key words here is that the dress must serve its purpose without obstructing the view.
"Ladies should remember that gentlemen look more to the effect of a dress in setting off the figure and countenance of a lady than to its cost. Very few gentlemen have any idea the value of ladies' dresses. This is a subject for female criticism. Beauty of person and elegance of manners in women will always command more admiration from the opposite sex than beauty, elegance or costliness of clothing" (Thomas Hillgrove).
Everything has been said before, but since nobody listens we have to keep going back and beginning all over again (Andre Gide).
This sudden recourse to indecent dressing by most people in the Ghanaian society is to an extent, a pointer to the fact that Ghana now has a societal problem of a unique kind to contend with. It is therefore imperative that all stakeholders of our society be proactive in coming out with measures that will make our youth imbibe the culture if appearing decently.
WRITTEN BY
AVAALA PHILEMON AND SAMUEL AKONSI. Both based in Tamale.
(0241788491) (0240512259)