November 12, 2017
|
News Crime & Punishment
Two Students Charged For Pastor's Murder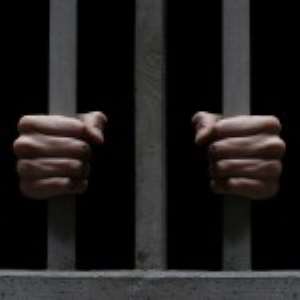 Two male students of the Tamale Technical University have been arrested by police in the Northern regional capital on suspicion of robbing and killing a head pastor.
Dojie Kwame, 28, and Akwasi Bio, 18, were arrested Saturday in Tamale a day after Pastor Ocran Ebenezer of the End Time Believers Fellowship was attacked and killed at his private home in Kumbihiyi near Malshegu in the metropolis.
The head pastor was murdered with a pestle on Thursday at 10pm by unknown assailants, police report stated, adding, his Blue Toyota Highlander vehicle with a registration number, GN 1764-14 and unspecified amount of money were also taken away by the killers.
The case was reported to the police by another pastor of the church named, Ben Asamoah next day and the body of the 64-year old preacher was taken to the Tamale Teaching Hospital morgue.
However, at about 3pm same day, [Saturday] the stolen Toyota vehicle seen in a fitting shop at Lamashegu Industrial area. The owners had brought the vehicle to be re-sprayed and sold but the mechanic became suspicious and called police.