November 11, 2017
|
Central African Republic
Voting Open For BBC African Footballer Of The Year 2017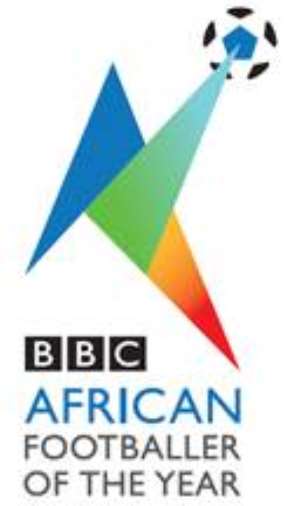 The BBC has today announced the five contenders for this year's BBC African Footballer of the Year award. The shortlist was unveiled to football fans around the world during a live launch programme. The 2017 nominees are:
Pierre-Emerick Aubameyang – Borussia Dortmund and Gabon
Naby Keïta – RB Leipzig and Guinea
Sadio Mané – Liverpool F.C. and Senegal
Victor Moses – Chelsea and Nigeria
Mohamed Salah – Liverpool and Egypt
Voting kicked off on Saturday 11 November 2017 and will run until 1800 GMT on Monday 27 November 2017 when the vote closes. The public can vote online for their favourite player by visiting: www.bbc.com/africanfootball .
Peter Okwoche, presenter of BBC African Footballer of the Year 2017, says: "Who knows what could happen with this list! It's fresh - no previous winners and three newcomers – so the award is anybody's game. It's up to the fans now to get voting and make it happen for their favourite footballer."
The winner of BBC African Footballer of the Year 2017 will be revealed live during Focus on Africa on BBC World News and BBC World Service on Monday 11 December at 1745 GMT.There will also be a special half hour programme on BBC BRIT at 1730 GMT on the same day.
Previous winners of the award include: Riyadh Mahrez (2016), Yaya Touré (2015 and 2013); Yacine Brahimi (2014); and Christopher Katongo (2012).
Football fans can stay up to date with this year's competition on www.bbc.com/africanfootball and by searching #BBCAFOTY on Facebook, Instagram and Twitter. BBC Africa and BBC Sport will also be the online home of social and digital extras, including video profiles.
The BBC attracts a weekly global audience of 346 million people to its international news services including BBC World Service, BBC World News television channel and bbc.com/news.
BBC World Service delivers news content around the world in English and more than 30 other language services, on radio, TV and digital, reaching a weekly audience of 269 million. As part of BBC World Service, BBC Learning English teaches English to global audiences.
BBC World News and BBC.com , the BBC's commercially funded international 24-hour English news platforms, are owned and operated by BBC Global News Ltd. BBC World News television is available in more than 200 countries and territories worldwide, and over 433 million households and 3 million hotel rooms. The channel's content is also available on 178 cruise ships, 53 airlines, including 13 distributing the channel live inflight, and 23 mobile phone networks. BBC.com offers up-to-the-minute international news, in-depth analysis and features, including BBC Capital , BBC Culture , BBC Future and BBC Travel , for PCs, tablets and mobile devices to more than 95 million unique browsers each month.
BBC Advertising, part of BBC Worldwide, sells advertising and sponsorship solutions on behalf of the BBC's worldwide commercial portfolio across broadcast, online and mobile platforms globally.
About BBC BRIT
BBC BRIT is home to the biggest and boldest entertainment shows on television. Audiences can look forward to feel good entertainment such as Strictly Come Dancing, global hits including the ultimate car show Top Gear, laugh out loud comedy, quizzes and fascinating documentaries all coming to BBC BRIT in stunning high definition quality.
www.bbcsouthafrica.com/channels/brit/
https://twitter.com/BBCSouthAfrica
#BBCBRIT