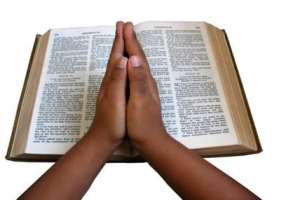 Venerable Dr George Neequaye of the Anglican Church has called on members of the church to concentrate evangelism in the effort to win more souls for Christ.
He said even though the rituals of the Anglican Church needed to be maintained, it is only through evangelism that the church can attract more members in its fold, and propagate the work of Christ.
Dr Neequaye said this at the 5th anniversary of the enstoolment of Right Reverend Dr Daniel Torto as the Bishop of the Anglican Diocese of Accra.
Speaking under the theme: "Dealing with the challenges of our past, present and future", Dr Neequaye commended the Accra Bishop for his visionary leadership.
He said even though the Church is going through some transformation, more needed to be done to catch up with others.
Dr Neequaye called for the use of Ghanaian languages at various church services, saying that the indiscriminate use of the English language needed to be checked.
He said the church must do more to attract the youth by encouraging more prayer groups and setting up campus ministries to attract students on various campuses.
He also called on members of the church to adopt the new way of communication by using social media to also evangelise.
Dr Neequaye condemned reported cases of bribery and corruption in the country and urged the church to always speak against such nefarious activities.
GNA