Overstayed Ghanaians Face Deportation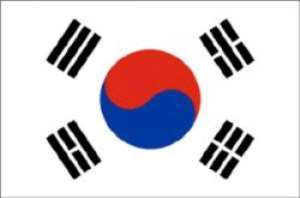 ...AIRLINES DENY BOARDING Ghanaian Deportees from South Korea are experiencing grief and trauma obtaining flights to their homeland, although financing their fare is not the predicament. With the exception of Kenyan Airlines, every single airline operating in Korea has refused to sell tickets to deportees from South Korea including Ghanaians. Nevertheless similar problems are faced by other nationalities that have to transit through a different country after being deported from Korea.
Life becomes unbearable for many people who are stuck in Korean Immigration custody, waiting to go home after they have been declared for deportation. Deportees have to buy their own tickets in accordance with the Korean Immigration law but this is not the issue since the majority of deportees either pays their own tickets or arranges the purchase through families and friends.
An interview with the Public Relations Officer of the South African airlines, Ms Julie Ryu, revealed that South African Immigration has ordered that those deportees who overstayed that pass through South Africa should obtain a transit Visa, a request which is inevitably denied. Arab Emirates airlines on the other hand, lamented that for security reasons, they require formalities and approval from their headquarters before they can board overstayed deportees.
Korean Immigration has currently granted an amnesty period until August 31st 2005 for those who have overstayed their visas. Those illegal workers, regardless of nationality, can now leave Korea without being fined the $100 a month penalty for overstaying. Meanwhile there have been thorough crackdowns across Korea, fishing out the overstayed migrants since the issue of this statement.
According to the Seoul Immigration Office, currently there are about 190,000 illegal migrants and their families working in Korea mostly from Asia, Africa and some parts of Europe. In spite the fact that Korean factory jobs have been declared the 3Ds: Dirty, Difficult and Deadly, illegal migrants still seek the readily available employment.
Since March this 2005, many foreigners have faced the constant threat of deportation by the Korean authorities. The Korean government announced that from March 25th to May 25th, 2002 all illegal migrants should report for "Voluntary Registration" wherein undocumented workers will be exempted from various penalties if they report to the authorities or register voluntarily. Illegal migrants who registered were given a one year moratorium to reorganize themselves and leave the country before the end of the grace period
The one year moratorium gave the migrants time to prepare before their departure. The moratorium was a preventive measure aimed to stop the sharp rise of undocumented migrants. On the other hand the authorities realized that there will be an immense labor shortage if the undocumented workers leave the country at the end of the moratorium
Upon the conclusion of the moratorium, the government of Korea decided to try the "illegal migrants with exception" visa, otherwise referred to as a working Visa called the "Employment Permit System" (EPS) or E9 Visa available to those who have not overstayed a maximum of three years. This gave many people a chance to stabilize their habitat in Korea after the one year moratorium.
When the new Employee Permit System, was introduced in 2003, it failed to cover this working majority and since that time a vicious crackdown has relentlessly taken place with the Korean government vowing to deport all people who overstay. Moreover, the EPS is not without its problems as it fails to allow changes of workplace (workers are indentured slaves), renewable visas (workers are "commodified"), or effective labor organizations (workers must obtain annual permission from their bosses to stay in the country for the duration not exceeding 3-years depending on the number of years already spent)
Unless the authorities reinstate a new policy to create avenues for those who overstay in Korea, no one knows when the deportation of illegal migrants from South Korea and the trembling difficulties faced by these deportees, especially by involving the airlines, will be curtailed.