Nkrumaist youth express concern about unity talks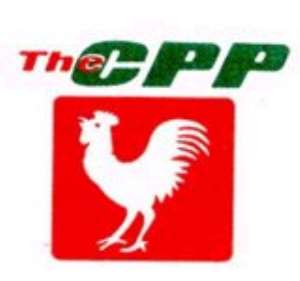 Tamale, July 7, GNA - The Youth Wings of the Convention People's Party (CPP) and the People's National Convention (PNC) in Tamale have expressed dismay at the delay in the unity talks and the internal wrangling within the CPP leadership in the Northern Region.
"We, the youth in the Northern Region register our worry over the feet dragging in the Nkrumaist unity talks. This tends to undermine the confidence we have in the leadership at the top hierarchy of the two parties."
This was contained in a press statement issued and signed by Mr Iddirisu Andani Mu-Azu, PNC Regional Secretary and Mr. Emmanuel Abu Alhassan (Nyabto), Deputy Northern Regional Secretary of the CPP in Tamale on Thursday.
The youth noted that putting in place structures at the local and national levels, the election of the right persons for positions, the acquisition of logistics and financial support were some of the concerns that needed to be addressed on time. "Another worry is the internal wrangling within the CPP. Some members in the region had unilaterally convened a short meeting to appoint Acting Regional Executives, including a Regional Chairman," the youth said.
The statement said the National Chairman, Dr. Edmund Delle, had confirmed Mr.Albert Atutiga as the Regional Chairman and wondered why another Regional Chairman should be appointed without the concern of the National and Regional Executives of the Party.
The youth therefore, urged the leadership of the Nkrumaist parties to stop the arm-twisting that had the potential of destroying the unity talks and derailing the process of forming a united Nkrumaist party. July 07 05