Safe Abortion Campaign Intensified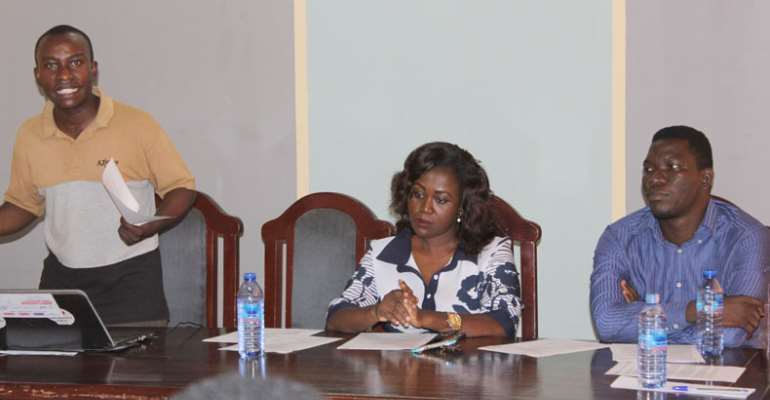 Ipas Ghana Youth Advisory Board has called on health authorities to make comprehensive sexual and reproductive healthcare services for people in the country accessible, especially to young women.
Speaking at a press conference in Accra, Samuel Nii Lante Lamptey, a board member of Ipas, said the risk of death following complications from the perceived inaccessibility of these services is several times more than that of safe abortion performed by well-trained health service providers.
He stated that despite the fact that more than 47,000 women die each year due to unsafe abortion, society continues to make comprehensive sexual and reproductive healthcare services inaccessible by stigmatising people who undergo the procedure.
Mr Lamptey explained that it is mandatory that women everywhere should have access to reproductive health and family planning services, including safe abortion services, however, due to barriers they face they only present when they have complications.
He said under the laws of Ghana, certain conditions allow a woman or a girl to have safe abortion and with this, a well-trained health service provider could carry out the service.
Mr Lamptey identified conditions that called for abortion in the law as, "rape, incest, mental health reasons, a minor who is pregnant, or when the pregnancy would put the woman's life in danger".
Communication & Advocacy Chairman of Ipas Ghana Youth Board, Philip Duah, mentioned that there have been several instances where women sought immediate reproductive healthcare but lost their lives due to exorbitant fees charged by some health facilities across the country.
He said safe abortion in the country could be achieved through consistent education of the public on the importance of safe abortion rights and access to safe abortion services.
"Also, we must oppose unauthorised people who take advantage of the stigma in the system, pushing these victims to opt for unsafe abortion services," he added.