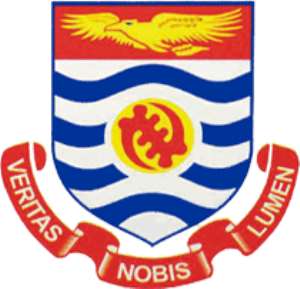 The Students of Masters and Doctoral studies at the Institute of Development and Technology Management (IDTM) from the University of Cape Coast have paid a study tour on Schlumberger, a company in the oil and gas sector to study the procedures as part of course work.
The learning tour, was to enable them appreciate development in a more practical manner through a deepened understanding of how industries particularly in the oil and gas sector operated as well as sharpen their research and development skills.
Mr Ebenezer Anuwa-Armah, Senior Lecturer of the Institute told the GNA that the IDTM would continue to deliver world -class professionals through affordable educational and consultancy services with consistent quality and values.
According to him, IDTM trains masters and doctoral students in development research, finance and community service, science and technology and leadership skills including problem -solving approaches and techniques.
Mr Anuwa-Armah said, 'Our students are here to integrate technology transfer and acquire more practical information to enhance experience in the oil industry and come back to the classroom to equate notes.'
'IDTM courses promote industrial research because development does not happen by accident, it's intended, it's a deliberate activity, we train and equip people with the research tools that can generate development,' Mr Anuwa- Armah underlined.
He said the conceptual idea guides students to generate practical solutions to challenges on the field, saying they were opened to opportunities in finance, development, non-governmental organisations, teach or run their own businesses.
The senior lecturer said Ghana needed to bridge the gap between academia and industry adding, industry and academia seems not to be working together, there are no linkages and that is a problem…. We need to relook at the syllabus.
The Facility Manager of Schlumberger, Mr Joseph Willie Amoah who took the students round the workshops, explained that security, health and safety were paramount in the company's operations and did not compromise on standards within the industry.
'We are alert at all times and we post Personal Protection Equipment (PPE) messages that ensured compliance with Health Safety and Environment (HSE). We also have an emergency response with fire alarms with evacuation plans stating the muster assembly point from exit to entrance. Again, Schlumberger has a health policy on HIV and AIDS and Ebola'.
Mr Amoah said management encouraged staff to be equipped with all the skills on the field to enable them become 'masters' in the industry from basic safety through logistics to quality assurance and environmental waste management, adding that the policy of Schlumberger was underpinned by technology transfer.
On gender, he stated that the company operated a zero policy whereby every job could be done by a man or woman, stressing 'there is no discrimination.'
He told the students that Ghana needed to add value to the training of manpower to compete on the international job market, explaining that the lack of competency in certain fields posed a challenge to Local Content Law in Ghana.
He noted 'We need to train, build capacity and competencies of our professionals, for example, artisans like welders so that they participate in the new industry, indeed, we need quality training in the industry.'
GNA
By Mildred Siabi-Mensah, GNA