Your Investments Are Safe And Secure In Ghana--Minister Assures International Investors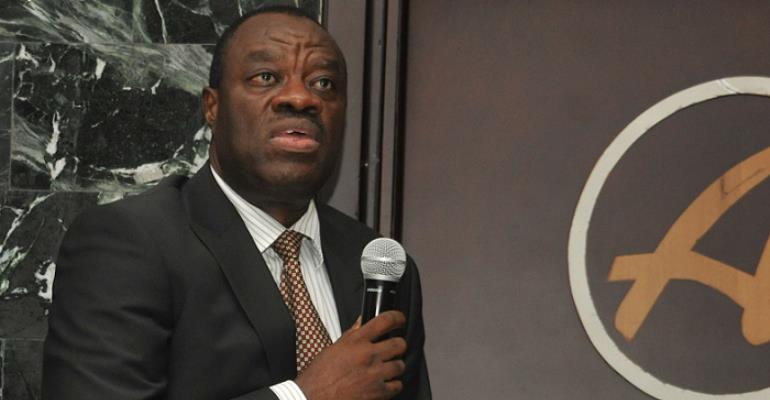 The Minister for Business Development, Hon Mohammed Ibrahim Awal, has assured International Investors that their investment will be safe, secure and profitable if they choose to invest in Ghana.
Apart from the abundant natural resources which ranges from Gold, Diamond, Timber, Bauxite, Manganese and Oil among others, the country also boasts of a well-educated labour force capable of meeting the manpower requirement of any industry that would be set up in Ghana, the Minister explained.
Addressing the first Ghana Investment Summit in Cologne- Germany last Tuesday, the Minister said the country has a well-established legal regime that protects private property rights as well as an independent Judiciary that ensures speedy resolution of commercial disputes.
According to Hon. Awal, the Akufo Addo-led government recognises that the private sector remains the engine of growth and this explains why it has introducedmany business-friendly policies such as the establishment of a whole ministry in charge of business development.
He stated that as part of its commitment to supporting and complimenting private initiative, the NPP government on assumption of power initiatedseveral policy measures including tax exemptions, reduction in corporate taxes, elimination of several nuisance taxes, introduction of paperless clearing system at the Ports
Hon Awal further announced that the NPP government has begun an electronic (online) registration of business since September this year by setting up an automated front desk to fast-track the business registration process, reduce delays and avoid corrupt practices adding' the period of registering a business in Ghana today can be done within 24 hours as against the fourteen-day period set by the World Bank'
All these policy measures, the Minister argues, have created an enabling business environment which international investors should take advantage of by making Ghana their first choice as the country remains the best investment destination for people who want the best returns on their investments.
For his part, the Deputy General Secretary of NPP, Nana Obiri Boahene thanked the Cologne Chapter of NPP for putting the programme together and expressed the Party's gratitude to members of NPP-Germany for their continued support and contribution to the mother party in Ghana.
Responding to the concerns raised by most investors regarding land acquisition in Ghana, Nana Obiri Boahene advised potential investors to exercise due diligence and undertake proper background checks so as not to fall victim to scammers and fraudsters.
He argued that some of these unpleasant incidences can be avoided if prospective investors engage with the appropriate authorities as well as seeking the services of legal practitioners for the necessary advice and assistance.
The Deputy General Secretary urged Ghanaians in Diaspora not to be passive observers but active participants in the economic development of the country saying, 'You have a government that is willing to listen to you and more importantly help you to succeed if you decide to come and invest in your motherland'
Also present at the Summit were the Hon Mustapha Abdul Hamid, Minister for Information, Mr John Kumah CEO, National Entrepreneurship and Innovation Plan (NEIP) Mr Sylvestor Tetteh, Fund Administrator, Electronics and Electricals, Mr Ernest Kofi Owusu Bempah Bonsu. The rest are Hon. Henry Kwabena Kokofu, Former Member of Parliament for Bantama, Mr Hamza Tanko, Business Advisor to the Minister for Business Development and Mr Ali Suraj, Ghana Ports and Harbours Authority.
The Communication Team
NPP-Germany