Business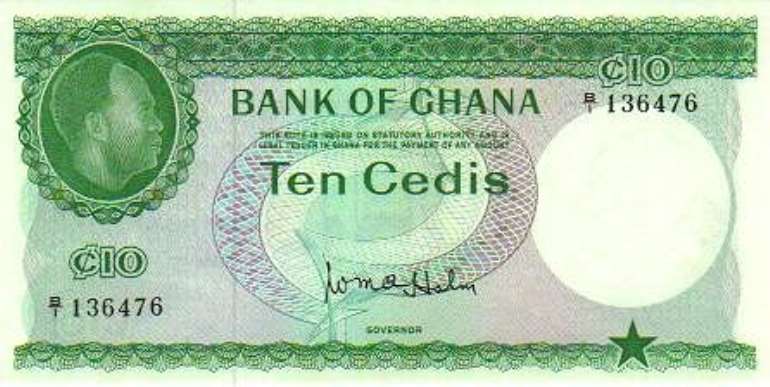 ... Against CFA A SUDDEN rise in the value of the Ghanaian cedi against the CFA Franc yesterday triggered panic in the booming black market trade along the Ghana-Togo border.
The cause of the sudden drop in the CFA is not immediately known but as the cedi regained its strength, the shock waves among the illegal money dealers was all over the Aflao border post and beyond.
From ¢18,000 to 1,000 CFA at the beginning of business yesterday, the cedi is currently being changed for ¢16,500 to 1,000 CFA.
This has sent panic among the black market operators along the border post as the currency dealers hold their breath over the sustained plummeting exchange rate of the CFA Franc.
Caught in the resultant panic are the many market speculators and traders who, hitherto, had reaped a windfall from the fluctuating fortunes of the cedi.
As speculators struggled to find explanations, sources at the border post claimed that the exchange rate appeared to be responding to the prevailing market forces which now made it less attractive to transact cross-border business in Togo with the current falling CFA rate.
According to other speculators, officials of Ghana's Customs Excise and Preventive Service (CEPS) had imposed heavy duties on a brand of textile called "Agbovie" which had caught on well in the Asigame Central Market in Lome when it became obvious that it did not originate from Togo.
Alhadji Idrissa, a reputable money dealer on the Togo side of the border at Aflao, said the dipping of the CFA exchange rate " has affected the normal flow of our business.
Now the people are not bringing their CFA Francs for exchange into cedis because the rate is no more attractive".
Aime Jacques Sallas, another Togolese money dealer at Aflao, said, "The black market is running dry of our cedi reserves because of the nosediving phenomenon".
WHAT THE EXPERTS SAY
However, economists in Lomé opine that the nosedive of the CFA exchange rate at the Aflao border has been caused by the recent drop of the inflation rate in Ghana to 16.3 per cent for the month of May 2005, as confirmed by the Consumer Price Index [CPI] report of the Ghana Statistical Service.
The economists intimated that the exchange rate of the cedi here could be explained in terms of the manifestation of the resilience of the Ghanaian economy, which had begun to show signs of relative stability