The Association of Students of Languages (ASOL) has emerged winner in the 2017 National Undergraduate Debate and Essay Competition held in Kumasi by the University of Education Winneba with sponsorship from the Institute of Liberty and Policy Innovation (ILAPI)-Ghana.
The debate tournament which created room for students to determine their roles in job creation also saw the Accounting Students Association (ASA) emerging second, the Information Students Association (ISA) coming third and the Hospitality Students Association of Ghana (HOSAG) placing fourth.
It started with a number of groups of which some were knocked-out until four qualified for the finals.
The groups debated on the topic, "This house believes job creation is the role of the individual, not of the government" with ASA as the opposition government and ASOL as the closing government for the motion, and HOSAG as the opposition government with ISA as the closing government against the motion.
The debators explored on ideas of classical liberalism, creation of a free society and wealth creation through competition and innovations.
The debate formed part of ILAPI-Ghana's undergraduate debate project to educate students on liberty and economic freedom as means to eradicate poverty through competition.
This offered the students the first hand opportunity to learn more on classical liberalism to creating prosperity for themselves.
Executive Director of ILAPI-Ghana, Peter Kwofie Bismark, after the debate, urged the nations tertiary students to focus more on Economic Freedom, property right, libertarianism and the need to start businesses while in school.
He also spurred the youth to be disciplined and endeavour to impact their communities with however little they can.
A representative of the ASOL team, Mary Osei, who thanked the organisers, said "after reviewing literatures and some publications, I realised it's better to leave individuals to compete for survival. Government cannot be the sole job creator. I read something on Federich Bastiat, and felt I had been blind for long. I think we won because we spoke the truth."
All the finalists were given medals and the ultimate winner was given a trophy.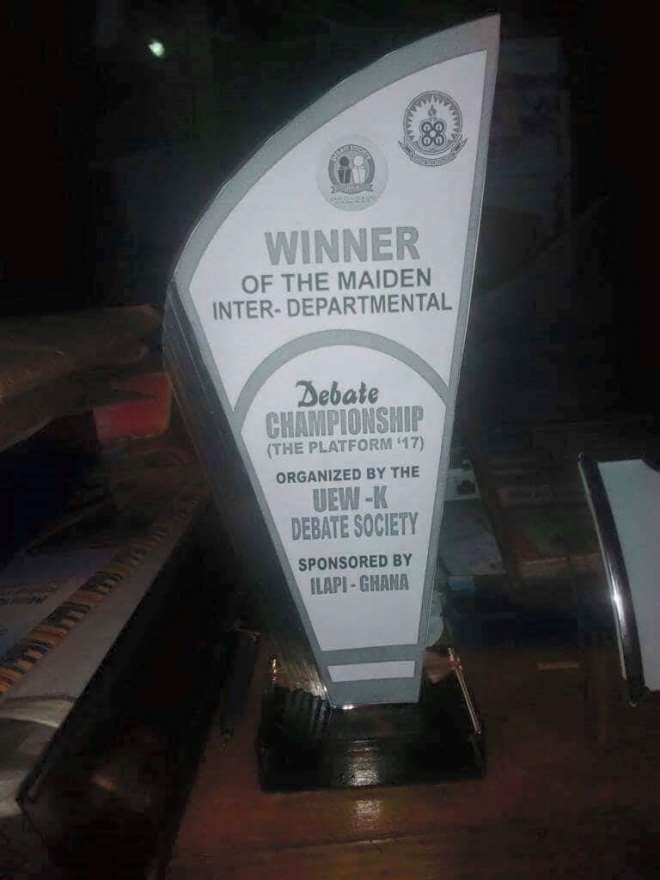 Received 1583657251694966.jpeg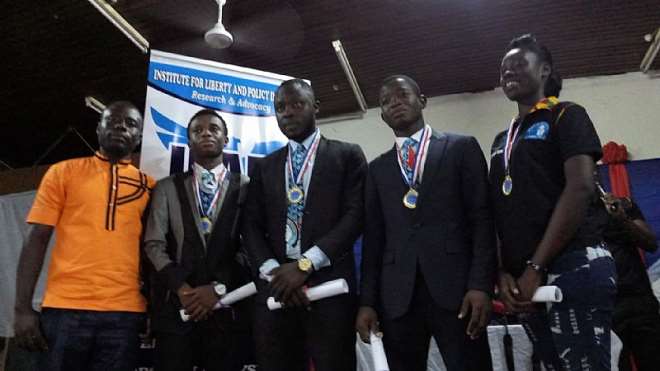 Received 1583655675028457.jpeg