Sudan Moves For Special Courts For Terrorist Trials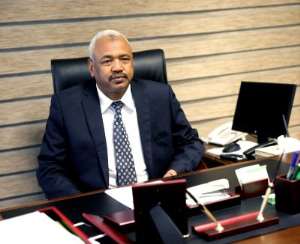 London, Nov. 1 , GNA - Sudan has announced plans to set up a special court 'to combat crimes of terrorism and to help implement the national campaign to collect illegal arms and ammunition'.
Attorney-General Omer Ahmed Mohamed, who made the announcement while visiting the volatile states of North and West Kurdufan, said the courts would free up the criminal and civil courts.
Last month, the government launched a huge campaign to collect illegal weapons in North and West Kurdufan as well as Darfur, warning of 'strict legal action against all those who resist the campaign or possess arms and ammunition'.
A Sudanese government spokesman told the GNA: 'The campaign is an attempt by the Sudanese authorities to consolidate peace and security in western parts of the county following massive victories by the Sudanese armed forces over rebel groups.'
A counsellor at the Ministry of Justice, Hashim Osman, was quoted by a local radio station as saying: 'A tight strategy composed of legal military and media component has been set forth to successfully accomplish the arms collection campaign.
'Weapons should only be in the possession of the government in accordance with the law, which criminalises the possession of weapons by unauthorised individuals and groups.'
In North Kurdufan State, a joint security force operation netted a huge haul of narcotics.
In a statement, the Ccommander of the Police Force in the State, General Al-hadi Al-deheish, said: 'We need to keep a watchful eye on those who sabotage peace and security in the state and in the country.'
The actions by the Sudanese government come in the wake of the lifting of economic sanctions against the country by the US after 20 years.
The government of President Omar al-Bashir was accused by the US of sponsoring terrorism, and it was hit hard by the economic sanctions that were imposed.
Just before President Barack Obama left office in January, he gave the Sudanese government six months to show that it was not backing terrorist activities for the sanctions to be removed.
President Donald Trump did not only remove Sudan from his travel ban on predominantly Muslim states, he also lifted sanctions on Sudan this month.
A government spokesman told the GNA: 'Sudan has been gradually warming up to international norms since being brought out from the cold after two decades.
'The government's campaign coincides with the increasing US and international recognition of Sudan's role in trying to achieve peace and stability in the region.'
GNA