'Techiman NADMO Office Running Normal...Not Locked Up'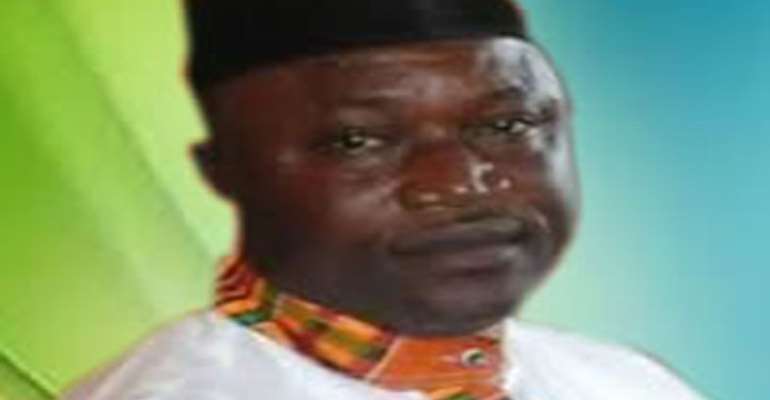 The Municipal Chief Executive (MCE) of Techiman, John Donyina, has denied reports on social media platforms and some radio stations that a vigilante group called Invisible Forces locked up the offices of the Municipal Director of National Disaster Management Organization (NADMO).
The MCE appealed to the police in the municipality to investigate the matter and arrest those involved in the false publication of the reports.
Mr Donyina disclosed this while responding to questions posed by Nana Kass, morning show host of a local radio station in Sunyani, Sun City Fm.
The reports said two guys moved to the NADMO office at Techiman to enquire about the whereabouts of the Municipal Director of NADMO Gabriel Kesse but were told the man had travelled to Kumasi.
According to the reports, the two guys told the workers in the office that their tenure had expired because their government was no longer in power.
Mr Donyina denied the allegations that the office was locked up and computers stolen.
"Not even a pin was taken away from the office or vandalized and the doors were never locked up'.
He explained that when he travelled to Brong Ahafo Regional Hospital Sunyani for medical examination, he received calls that some youth at Techiman, who called themselves Invisible Forces, had gone to lock up the offices. He said the NADMO director told him that he was in the Ashanti Region.
Mr Donyina further explained that after he returned to Techiman, he went to NADMO office to verify the authenticity of the report.
"I found out that the facility had not been locked up but some two guys asked for the municipal director of NADMO. No items were vandalized or stolen from the office.
He called on the police to do proper investigation to arrest the culprits, who caused fear and panic in the region and tarnished the image of the government.
"What is even worrying is that up to date now the NADMO Director, who claimed he was chased out, has not found it prudent to call me back, but is in Ashanti Region giving interviews to radio stations. Several attempts to get him to talk to radio stations here in the Brong Ahafo Region have failed, as his phones have been switched off," he said.
[email protected]
From Daniel Yao Dayee, Techiman