Presby University Gets USD $44,000 Research Support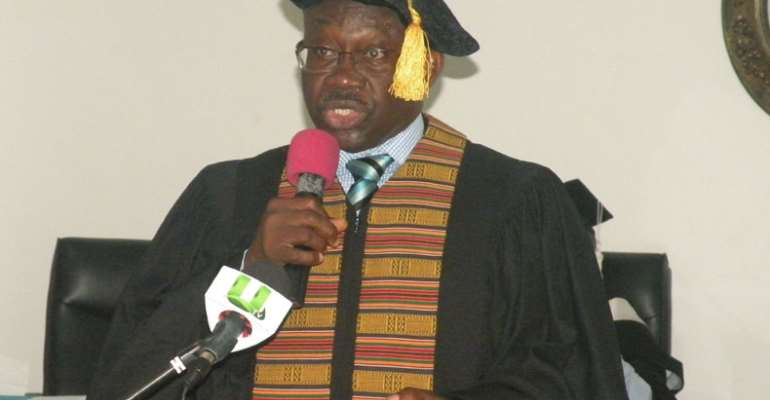 The Presbyterian University College Ghana (PUCG) has secured $44,000 from Critical Ecosystems Partnership Fund to execute a project on conservation of endangered primates in three forest reserves in Ghana.
The project by the university forms part of reforms being introduced by management to network with research collaborators in order to boost its research profile.
It will be implemented over a 16-month period.
"I am by this new drive of management appealing to industry and other organizations to sponsor or undertake joint research ventures with the university since we are the only private university located very close to the Afram Plains," he said.
The President of the University, Rev Prof. Emmanuel Adow Obeng, disclosed this at the university's 11th graduation, which was under the theme, "Achieving Vision: The Role of Leadership."
The event, which was held at the Ramseyer Conference Hall at Abetifi in the Eastern Region recently, saw the graduation of 837 students.
Eighty-five of the graduating class received first class honours, 401 and 248 received Second Class Upper and Lower honours respectively while 88 had third class and 15 received passes.
New Programmes
Rev Prof Adow Obeng also stated that the university has introduced a number of new professional programmes at the undergraduate level to attract more students, as well as contribute to national development.
He cited Bachelor of Sc. Acturial Science, Bachelor of Laws (LLB), PhD in Optometry, B.Sc in Computer Engineering, BA in Communication Studies, adding that negotiations with the National Accreditation Board (NAB) were far advanced.
Earlier in July this year, the university introduced graduate programmes leading to the attainment of M.Ed. Educational Studies across its three campuses in Kwahu, Akropong and Kumasi.
"PUCG, in order to give an international dimension to its programmes, has started a link up with Canterbury Christ Church University, UK for programmes in Midwifery and Physiotherapy," he announced.
The President bemoaned the recent increase in the number of universities in the country that offer nearly the same programmes.
He stressed the need for authorities to cap the number of new private universities except those prepared to offer specialized programmes like Engineering, Health, Technology as determined by the NAB.
Adow Obeng, who spoke on a number issues relating to the development of the University, called on government to extend financial support to PUCG and other high performing institutions, adding that government should abolish the 25% tax on private universities.
The acting Moderator of the Presbyterian Church of Ghana, Dr Victor Okoe Abbey, averred that the church will consider a sustained budget line for the university in due course.
He called on the students to be guided by what he termed Presbyterian discipline, as they move out into the job market.