Job Offers First To NPP Members Statement By H.E Ayisi Boateng Not Wrong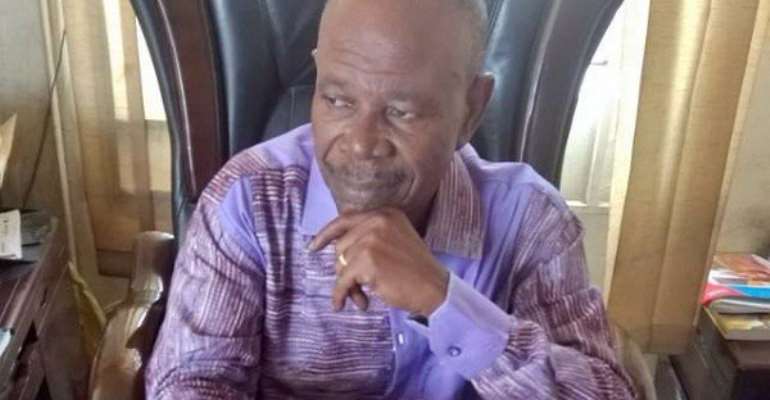 In fact, H.E Ayisi Boateng said nothing wrong, an NPP member just like any other is also a Ghanaian and so deserves same slot like any other Ghanaian, so what is actually wrong if an NPP member who is equally a Ghanaian is given a greater chance of getting a job position over any other Ghanaian and non Ghanaian who like him/her equally merit the same position with respect to their qualification and competence?
Diplomacy?
Was any of the Presidents under all the Republics of Ghana ever wrong for choosing majority of their party members for the ministerial, CEO, Board-chairman and other positions of the country?
Will USA currently ever choose Iran or North Korea over Isreal or UK for a deal, or will it even consider Quatar or Iran or Kuwait over Saudi Arabia for any deal they are all equally competent for or will North Korea ever choose South Korea over Iran for any deal they are all competent for?
Does it mean Ghana's agenda with Côte D'Ivoire with respect to our cocoa production and transformation into a secondary good(chocolate etc) as against the agenda of the westerners' wrong?
He should resign?
That is the weakest suggestion and argument I have ever heard with respect to such an issue.
Did Kwame Nkrumah resign for his "CPP, NKrumahist, Ghana and Africa first" slogan?
Has Trump resigned for his slogans and execution of his agenda "Make America Great(MAGA)" and "GROW AMERICA, EAT AMERICA, EMPLOY AMERICA"? Or has he resigned for his open dislike for People(American and Non Americans) and Nations against his agenda for America?
If you truly believe H.E Ayisi did any wrong with his statement then please start declining all forms of protocol offers that had come and will come to you, or you intend giving or have given to any family or friend of yours.
Hhhmm, may God be praised always
Nana Kwadwo Akwaa