Ghana's Unpatriotic Ambassador In Pretoria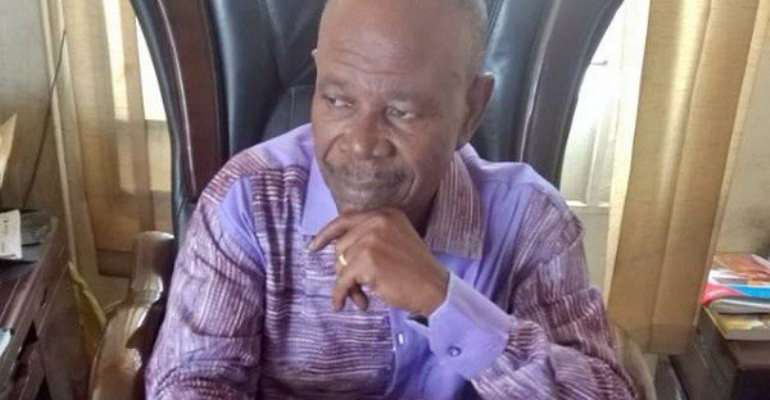 In much of my travel as a researcher on African Diaspora communities around the world, I have mostly had an amazing level of support from Ghanaian diplomats for the last twenty years, even while being a government critic.
Most of our career diplomats are very professional. I still remember for instance the high level reception I received in the embassy at Beijing with the ambassador himself taking me to lunch. I won't forget the fufu I ate with other Ghanaian delegates at the residence of our ambassador in Addis. And I still remember vividly the young Ghanaian diplomat who insisted on driving my wife and I to Brussels airport. I enjoyed these hospitalities irrespective of whether it was Rawlings or Kufuor or Mills or Mahama who was president.
But everything has changed under the partisan and even ethnocentric Akuffo Addo NPP regime. We have a bad, partisan, anti-Nkrumah president who is going around appointing some highly unpatriotic, ethnocentric ambassadors like the guy in South Africa who is said to have declared that he will serve pro-NPP Ghanaians first before trying to attend to other Ghanaians.
Ghanaians are clamouring on social media and elsewhere for the unpatriotic Ayisi Boateng to be removed as our ambassador in Pretoria.
I have no hope that our useless, partisan president Addo will even bat an eye!
Prof. Dr. Adams Bodomo,
Professor of African Studies (Chair of Languages and Literatures),
Director, Global African Diaspora Studies (GADS) Research Platform,
http://gads.univie.ac.at/
University of Vienna, African Studies Department,
Spitalgasse 2, Court 5.1, 1090 Vienna, AUSTRIA