B/A FDA Holds Sensitisation Exercise On Food Safety For Market Women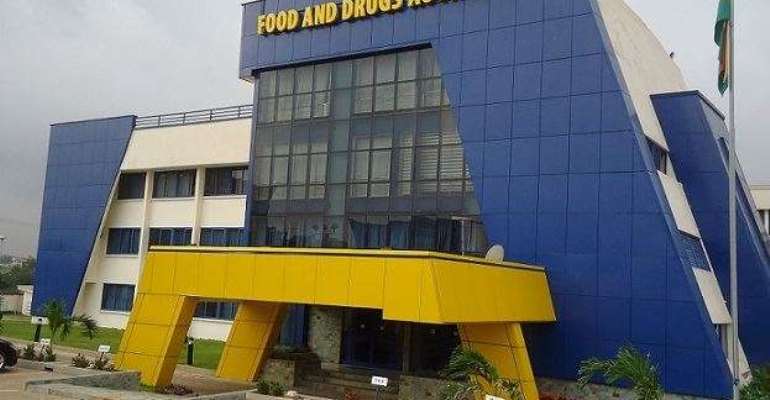 The Brong Ahafo regional Chapter of the Food and Drugs Authority(FDA) has cautioned food vendors in the region to ensure food safety and security for consumption.
The Regional Director of the FDA, Mr. Matthew Gyang Nkum,in an interview with Sunyani based radio Ahomka 90.5FM, after a clean-up exercise at the Fiapre Market in Sunyani West District on Friday, organized by regional FDA, as part of the activities marking' Food Safety Sensitisation Programme this year, he urged the traders to make food safety a priority and ensure that products they dealt with were licensed by the Authority.
He said the Food Safety Sensitisation Programme is on the theme: "Enhancing Food Security through Safe Food Practices" which is also intended to address how to detect unsafe food, fight food fraud and food imitation.
"We(FDA) took the traders through basic food safety and security techniques and personal hygiene" he said.
Mr. Matthew Gyang Nkum said market women and men should be clean admirers and be mindful of their activities that do not support good health.
He charged market women against selling rotten ingredients and food items including; maize, groundnuts and, millet to food vendors to prepare for sale to the public.
"Let your customers health should matter you by selling healthy food stuffs to them rather than selling unhealthy products to them just for money" he warned them.
Mr. Nkum, also cautioned food vendors against selling on the edge of gutters as that practice could lead to outbreak of cholera and other diseases and warned against eating cold foods as it could also give them sicknesses.
Meanwhile some market women in an interview with Ahomka 90.5FM, expressed their satisfaction to FDA on the exercise they took and assured that the safety of their customers would forever remain their priority and added that they will make sure good personal hygiene becomes first in all their marketing endeavors.