A/R - CDD-Ghana Released Ghana District League Table 2016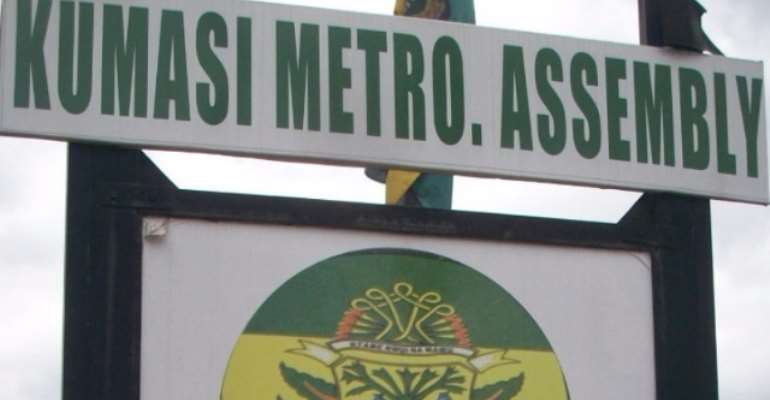 CDD-Ghana has released Ashanti chapter of the 2016 Ghana league table at the regional co-ordinating council Kumasi.
The district league table (DLT) aims at strengthening social accountability in development across Ghana 216 districts so as to improve responsiveness in service delivery.
The DLT is an initiative of CCD-Ghana and UNICEF Ghana in collaboration with the local government ministry and rural development.
This is a simple ranking tool for measuring the level of development in each district of Ghana to rank them in their delivery across six key areas.
The areas include health, governance, Education, Security, Sanitation and water. The project also aims at strengthening accountability in development in the various districts.
All DCEs, co-ordinating directors and major stakeholders were present at the ceremony.
In the report, the top five ranked district in the Ashanti region were Atwima Nwabiagya, Atwima Kwawonma districts, Ejura Sekyeredumase municipal, Obuasi Municipal and Asanti Akim North districts scored between 11.9 and 19.5 percentage points above the national average of 56% and 6.9 and 14.5 above the regional average of 61%
On the other hand, amansie central, Sekyere Afram plains south, Sekyere central, Asokore Mampong municipal and Adansi south districts were at the bottom of the regional league.
Deputy Ashanti Regional minister Hon. Elizabeth Agyemang speaking to Modern Ghana, urged all MMDEs in the region to work harder to bring the region to the top league table.
She also charged CDD-Ghana to work on maternal mortality at the various district levels.
Mr Charles Dzradosi, social Policy specialist for UNICEF in an interview said, the initiative is to support government to better understand and monitor development across the country whiles supporting citizens' access to information and knowledge on their rights to development in their districts.