Minister Claims Adeiso Attack By NPP Youth 'Premeditated'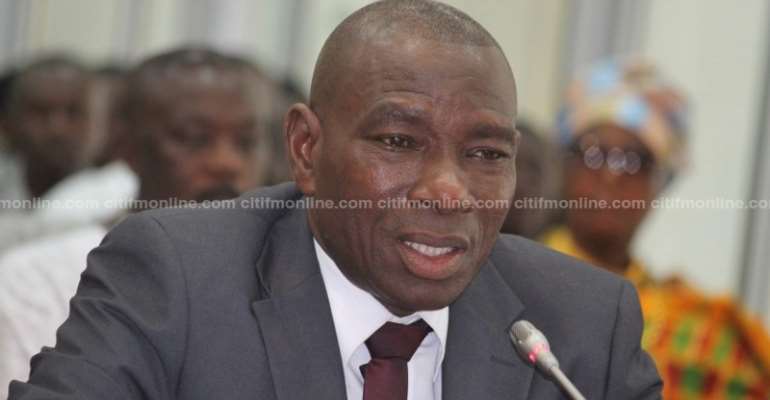 Indications are that, the attack on the Adeiso District Assembly over the weekend by some youth, believed to be affiliated with the New Patriotic Party, was premeditated.
Speaking on the Citi Breakfast Show, the Eastern Regional Minister, Eric Kwakye Darfour, said information available to him pointed to the fact that, the angry youth lay in wait to wreak havoc.
"It appears the youth in the town, or some people had been mobilized to surround the vicinity of the area, the premises where they were voting, to the extent that if the NPP candidate did not sail through, then hell should break loose. So that is what happened, and there was commotion and all kinds of violent disturbances."
The angry youth, known as the Party Royals, besieged the Pentecost Church where the election was taking place, and assaulted some Assembly Members after their preferred candidate did not get the required two-thirds of votes for the position of Presiding Member.
The two contestants were tied at 19 votes apiece, and the Electoral Commission announced a break ahead of an expected second round of voting when the youth stormed the venue and seized ballot boxes.
The fact that the youth were fueled by some partisan leanings came as no surprise to the Minister.
"It is no secret that when it comes to such matters, people would want to rally behind their parties and take a decision, and therefore, the decision was between the District Chief Executive's favourite and the constituency chairman's favourite," Mr. Kwakye Darfour stated.
Lack of arrests
There has not been any arrest yet. following the incident, despite police being at the scene when the disturbances started.
Mr. Kwakye Darfour, however said he did not think there were any security failings from the police.
"In fact, had it not been for the intervention of the police, I think we would have recorded some casualties," he asserted.
He said the police are investigating the incident, adding that, "maybe, they might come out with some arrests."
"If there must be some arrests, they need to arrest some people. The President has reiterated it on several occasions. I cannot understand any police command is saying that this is a party affair," he stated.
NPP youth beat me as police watched – Oman FM Journalist
Police in the Adeiso District of the Eastern Region, stood by and watched as a journalist , together with some Assembly members, were assaulted by irate youth believed to be New Patriotic Party supporters during an election to choose a Presiding Member for the Adeiso District Assembly.
The Oman FM journalist covering the election, Isaac Ofori, narrated to Citi News that he in particular, was slapped in the full glare of the District Commander, ASP Abrefi Yeboah, and other police officers in uniform.