IoT- The Evolution Of Smart Systems (Part Two)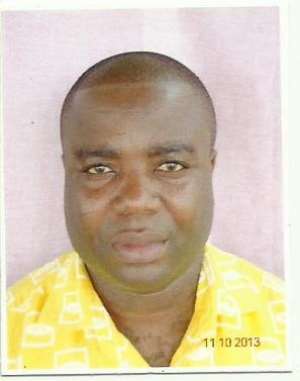 The Author
IoT has become a dynamic approach of getting things done with connected devices; it is also changing and transforming everything from commerce to life. Through this technology, imaginations have become boundless and opportunities are infinite. Everything is being connected wirelessly or wired, for endless digital solution to humanity.
Smart cities
Smart city is another powerful application of IoT. Smart surveillance systems, automated transportation, smarter energy management systems, water distribution, urban security and environmental monitoring all are examples of IoT applications for smart cities.
IoT will solve major problems faced by the people living in cities like pollution, traffic congestion, context aware smart systems etc. Context aware systems are smart devices which can acquire information and certain behavioral patterns from the environment. The context could be the location, the weather situation, nearby restaurant, fuel station and context aware applications can also send alerts to a local waste management service (eg Zoomlion) when a bin needs to be emptied.
Generally, by using sensor enabled devices known as smart system, users can find free available parking space across the city. Also, the sensors can detect meter tampering issues, general malfunctions and any installation issues in the electricity system.
Connected healthcare
Wikipedia defines connected healthcare as a socio-technical model for healthcare management and delivery, by using technology to provide healthcare services remotely. Connected healthcare aims at maximizing healthcare resources and providing increased, flexible opportunities for patients to engage with clinicians and better self-manage their care. Connected healthcare systems enable health institutions to have an electronic record system which could be accessed by the patients. Healthcare services are connecting to IoT on a daily basis to enhance the smooth operations of quality healthcare delivery. OPD (Out Patient Department) services, patient to Doctor scheduling, laboratory, theater, billing and bill payments and other services must be migrated unto IoT in Ghana as it has been done in other countries in Europe and Asia.
We are seeing more experimentation with IoT entering the body. Medical IoT implants can detect disease, manage pain, or even decode signals from the brain and relay them to other parts of the body to possibly cure paralysis.
Medical devices with embedded IoT make direct communication which makes implants possible. There was an experiment where a paralyzed monkey gets a brain implant that communicates with a computer, which decodes brain signals to move and sends the proper instructions to his lumbar spine. This type of experiment is now at the animal stage. When the experiment is completed on the animals, it is likely this will promptly evolve to human experiments. Another interesting area is the idea to fight Alzheimer's, where the loss of memory will be compensated with uploading the thoughts of humans to a computer.
The implant technology is at infant stage, as some people are putting the technology into their bodies for other than medical reasons. This has already been done for years with animals such as dogs and cats using radio frequency identification(RFID) chips for tracking. RFID communication chip which is a digital wallet chip inserted into the body which makes it possible for humans not to carry credit cards around anymore. Other recent experiments include people embedding LED (light-emitting diode) lights under the skin to light up their tattoos.
Conclusion
IoT implementation has a broader benefit to the society, government and business owners since it trims down operational costs of daily activities, optimizes resource utilization and boosts efficiency while enabling innovation and excellence. Smart devices leverage on new technologies like mobile computing, cloud, big data and IoT to build a connected enterprise that supports real-time supply chain, analytical platforms, information flow and process accelerators.
Government needs to establish an institution which will facilitate its e-governance policy implementation. Institutes of ICT professionals of Ghana have the required manpower resource to help execute and support any form of policy implementation regarding e-governance. The future is bright for Ghana in terms of IoT implementation for home, offices, cars, hospitals, etc. but stakeholders are not willing to migrate their business operations unto the IoT. There are various IoT Applications, enabled sensor systems and other smart devices which can make life more meaningful especially if you want to live in a smart home, ride smart car, work in an automated office, and business operations also become more flexible, targets are met on time, profits are optimized, accurate revenue and there is the sustainability of business activities.
Give it a try; buy a smart device for yourself, your home or office. Ghana must see herself rising in terms of smart device utilization. Technology always comes with some level of associated risks, threats and vulnerabilities and IoT is not an exception. In my next article I will discuss these risk factors which make the use of IoT and other technologies safe or unsafe.
Owusu Nyarko-Boateng
Institute of ICT Professionals, Ghana
(Cyber Security WG Member)
[email protected]