Over 500 People Get Free Health Insurance Registration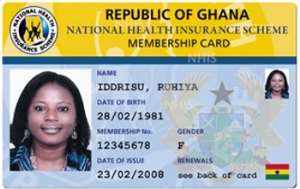 Over 500 people at Dawu and its surrounding communities in the Akuapem area have been freely registered for the national health insurance scheme (NHIS).
Their insurance premium was paid for by the Dawuman Development Club, a non-governmental organization (NGO).
The beneficiaries were mostly the elderly, the poor and the vulnerable.
Nana Asamoah Sakyi, Dawu Nkosuohene and President of the Organization, said it was its contribution to the effort at helping the people to access quality healthcare.
The NHIS, he noted, was a vital health intervention that everybody should be aided to take advantage of.
He added that it was only when people had good health that they would be productive.
The Akyeampemhene of Dawu, Nana Asare Agyei, applauded the Organization for the support, describing it, as a right step in the right direction.
He used the occasion to encourage all to register for the health insurance and said that was in their own interest.
GNA
By Benjamin Akoto, GNA