MPs ¢18m a month hotel/rent saga
News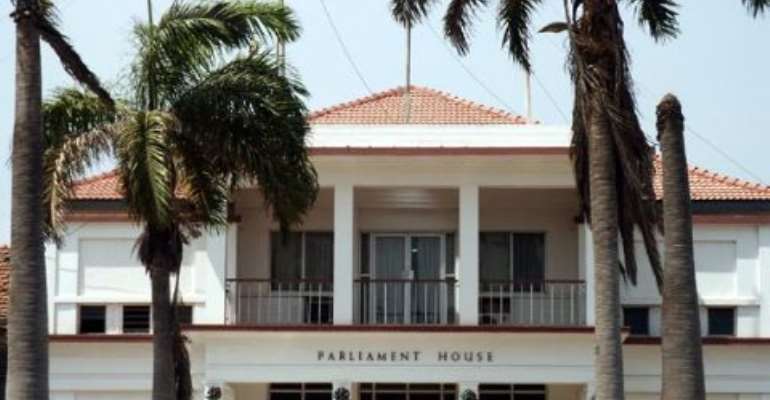 THE PUBLIC FURORE over the $60-a-day (approximately ¢18million at an exchange rate of ¢9,200-$1) rent allowance being paid to the 118 newly elected MPs has brought a sharp division between the New Patriotic Party (NPP) and the National Democratic Congress (NDC) caucuses in Parliament, with the NDC describing the arrangement as an embarrassment to the NPP government.
A leading Member of Parliament of the main opposition NDC party, who spoke to this paper on strict anonymity, said what is happening shows the extent to which the ruling party is not serious with matters of national development.
"The Constitution makes it clear that it is the President who is supposed to determine the ex-gratia benefits of former MPs and others; pay them, and let them leave their bungalows for the new MPs", he fumed.
Probed further as to who takes the blame for this confusion, he said the buck stops with the President, saying the almost ¢18 million a month hotel rent allowance being spent on the new MPs is a total waste of national resources.
"My brother", he continued: "These people could have looked for flats from some of these estate agencies and I believe by our standards, they could have had more comfortable accommodation at much lesser prices".
He said when the NDC was leaving office, they proposed the idea of building constituency flats to serve as permanent accommodation for Members of Parliament, something he claimed the NPP came and jettisoned
However, Majority Leader and Minister of Parliamentary Affairs, Felix Owusu Adjepong, speaking to this reporter in Parliament House on Thursday rubbished the Minority position, asking "how much is $60 spent on an MP a day".
"We did not put them in posh hotels, so what is news about this", he struck back, saying he did not see the arrangement as a problem at all.
He said there were much bigger problems for Parliament to deal with and that he didn't think this $60 a hotel saga was anything that the House should bother itself about.
"We have a rule here", he noted: "When new MPs are elected, it is the responsibility of Parliament to accommodate them for three months, but this time the duration had elapse because we are finding difficulties in moving away the old MPs from their bungalows for the new ones to occupy."
On whether he also believes the Parliamentary Service Board, which took the decision, could have found more affordable and comfortable accommodations for the 118 new MPs, Hon. Owusu Agyepong said "we know the Ghanaian standard and we don't think $60 a day is an over-kill".
Meanwhile, the Director of Public Affairs of Parliament, Mr. Jones Kublenu, gave an assurance in an interview with this paper that the Parliamentary Service Board were seriously working hard to address the issue.
"People may think that this is a comfortable position but the MPs are complaining", he said, asking how an MP would feel luxurious with his or her family at a single hall hotel room.
Earlier reports last week quoting official parliamentary sources put the total amount spent so far on the $60-a-day hotel bill at ¢4 billion; an amount that this paper gathered is below what is needed to settle the controversial End of Service Benefits (ESBs) of former MPs for them to vacate the residences that they have presently hijacked.