All Roads Lead To Cape Coast For NDC Unity Walk November 5th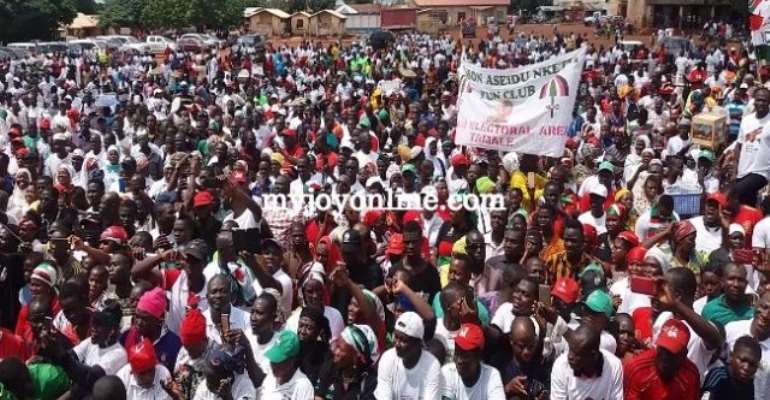 The main opposition political party is set to organise its third 'Unity Walk' in Cape Coast in the Central Region on Sunday, November 5.
The campaign is to engender solidarity by an ego-bruising defeat in the December 7 general elections.
This walk comes after similar campaigns in Tamale in the Northern Region and Accra in the Greater Accra Region.
Lead organiser for the Unity Campaign, Kojo Bonsu, who is a former Chief Executive Officer for Kumasi Metropolitan Assembly, told Myjoyonline.com the campaign in Cape Coast is on the theme: "Mobilisation of the grassroots a shared responsibility."
Supporters will converge at the Siwdu Park and walk to the London Bridge where leaders of the NDC will interact with them.
The Unity Walk campaign is one of the recommendations made by the Prof. Kwesi Botchway fact-finding committee which was tasked to investigate why the NDC performed abysmally in the 2016 elections.
The committee became the platform for party members to vent their frustrations and lay bare their views on the causes of the party's defeat.
With the work of the committee done, it is expected that party members will contribute to the healing process by participating in the walk.
The Walk will also demonstrate the popularity of the party in the Central region after the governing New Patriotic Party (NPP) camped there in August for its delegate congress.