'Ghana Needs To Add Value To Commodities'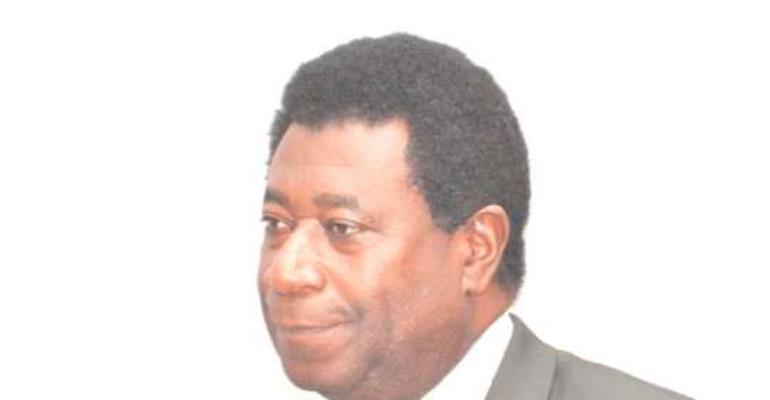 Dr. Pikay Richardson, a visiting Senior Fellow at the Manchester Business School, University of Manchester, has urged the government to add value to the country's export commodities, instead of exporting them raw in order to maximise profit.
'We should start adding value to our products. For instance, if you go to the United States and you go to a shop that sells snickers, foot lockers and so on… you will find a Nike shoe for $80 dollars and this shoe is designed in America with computer, but it is the Indonesians who produced the leather, did the cutting and put the whole shoe together, but their part is only $10 dollars from their hard work. The American who sat in his air-conditioned shop to design the shoe with the computer is getting $50 dollars.
'In Ghana, for example, God has blessed us with all the raw materials including cocoa, but the one who put milk and sugar in the cocoa to produce chocolate is making profit ten times more than us, and our leaders go there and see them, and instead of putting their thinking cups on for us to add value to our products, they are looking on unconcerned…. We must act now,' he stressed.
Dr Pikay, who is a seasoned International Management Development Educator, gave the advice at a public lecture on the topic: 'Running a Business Successfully in Today's World: What It Takes' organised by the Sam Jonah Business School of the African University College of Communications (AUCC) in Accra.
He observed that consumers had become sophisticated because they had developed tastes for variety of products and services due to globalisation.
'Technology advancement has made it possible and easy for outsiders to invade your market and compete with you; so businesses must be strategic and re-align their products and services to ensure customer satisfaction and retain them.
'Now we have the world of three poles-North America, Western Europe and China in the Far East, and so with technological advancement, it has made it possible for people all over the world to compete with you in your own market,' he said.
He therefore, urged manufacturers and business executives to develop suitable products and services and recognise the need to build speed, flexibility and self-renewal to attract and retain customers.
Dr Richardson noted: 'Employees can cause havoc to the company's perception so you need to train your workers to provide quality customer service because when workers are unhappy, they could transmit it to the perception of good products'.
He noted that the success of any business was what the customers wanted and, therefore, urged firms and business owners to equip their employees with suitable skills and incentives, in order to give off their best since negative work ethics could affect public perception of a company's good products.