Musah Superior Sweating Over 'Stinking' Tamale Assembly Contracts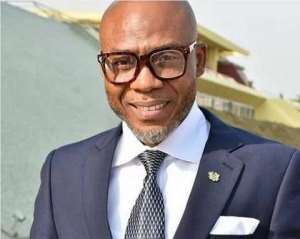 At least 31 out of the 58-Member Tamale Metropolitan Assembly have signed a petition to impeach the Mayor over some financial under-dealings.
In the petition intercepted by Joy News Wednesday, Mohammed Iddrisu Musah Superior is alleged to have issued contracts under dubious means.
He is also accused of channeling the Assembly's "meager" resources into salary payment for cronies to the neglect of critical developmental issues.
The petitioners claimed the Assembly under Mr Musah is bankrolling a 61-member taskforce with the sum of ¢9,150 monthly for no work done.
Confirming suspicions of bad blood at the Assembly, the petitioners said the Mayor has been "disregarding and disrespecting Assembly Members."
The petition is the first major opposition to Mr Musah since his overwhelming endorsement in March this year.
He garnered all 58 valid votes cast during his confirmation, representing 100 percent.
But activating Section 20 clause 4(a) of the Local Government Act 2016 (Act 936), the Assembly Members are seeking to pass a vote of no confidence in Mr Superior.
The Act in Section 27 stipulates the processes for passing a vote of no confidence in a District Chief Executive.
The Section in clause 1(d) says the allegations against the DCE will be made available to the Assembly's Public Relations and Complaints about the investigation.
After the veracity of the complaints is established, the issue will be subjected to voting by all Assembly Members.
The DCE will then be removed from office when a vote of no confidence is supported by the votes of not less than two-thirds of all the members of the District Assembly.