3 Storey Building Collapsing At Asafo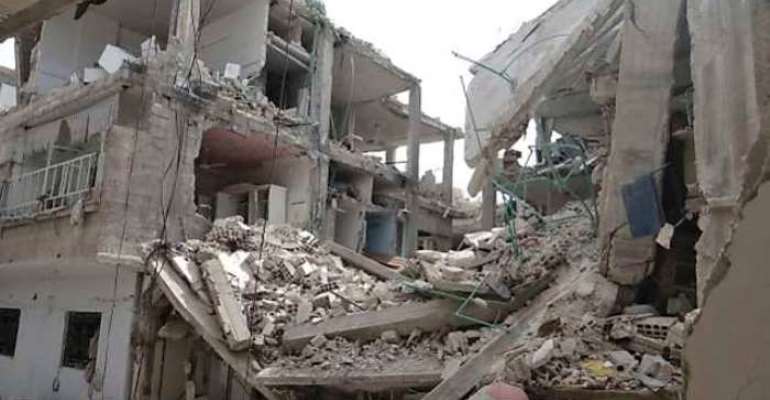 A 3-storey building located at Subin, a suburb of Kumasi in the Ashanti regional capital is falling off and could collapse.The building started collapsing in the early hours of Wednesday October 25.
It is located behind the railway station in the area. The pavement all around the building has cracked up as the building sinks into the ground.
OtecNews' Isaac Nsiah Foster reports that the Ghana National Fire Service and officers from the National Disaster Management Organisation (NADMO) are at the scene trying to calm the shop owners.
But they are having a hard time doing so because the traders are rushing into the building and salvaging anything they can, before the building finally collapses.
There are cracks on the wall as the top floor sinks and depresses the ground floor.
According to our reporter the top floor of the building which has residential apartments, has been completely evacuated.
Speaking to OTECNEWS , the Ashanti regional coordinator of the National Disaster Management Organisation (NADMO), Kwabena Senkyiere, said they have called the Police to come in and assist in protecting lives and property.
"We are not aware of any casualties and injuries yet.We are still around the area and will inform the public on other developments." he said