Gender Ministry Urged To Deal Drastically With The Case Of Defiled 4-Year-Old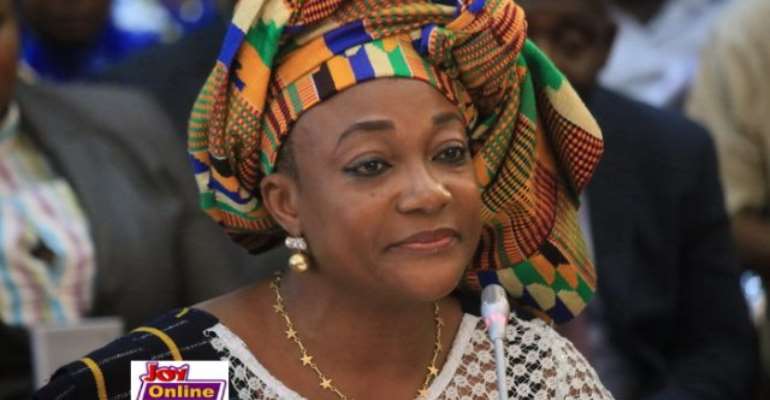 Gender activist and the Executive Director of the Ark Foundation has called on the Gender Ministry to wake up to its responsibility following the defilement of a 4-year-old girl.
And enraged Angela Dwamena said the victim and her mother need to be provided with shelter because drawing media attention to the crime could attract the displeasure of suspects and others within the community.
"This girl and her mother need to be withdrawn from where they are," she said explaining they will face unnecessary discrimination.
Distressed Monica Nyarko, mother of the 4-year-old girl defiled by a community member at Assin Adadientem in the Central Region is calling for justice.
She has accused a chief in the area of obstructing justice, claiming the chief told her, the community gods have declared the suspect innocent.
Madam Nyarko told Joy News' Maxwell Agbagba at the St Francis-Xavier Hospital in Assin Fosu Tuesday that, her daughter could barely walk due to pain.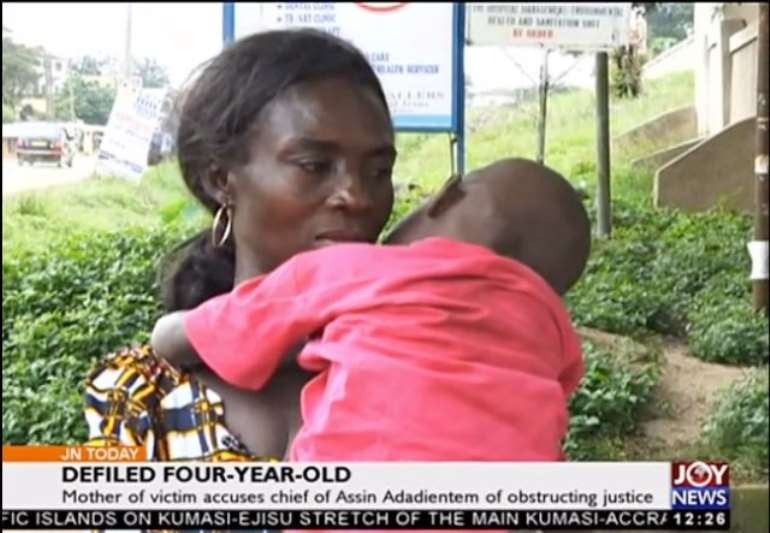 Monica Nyarko and her daughter
The pain is taking a toll on her health as she looks drained with bandages of the intravenous therapy still in her hand.
The mother explained that she travelled for a funeral only to come back to meet her daughter defiled by an 18-year-old.
According to her, when she asked what had happened, the girl told her mother that one Kwabena had inserted his manhood in her inside a toilet facility.
Kwabena reportedly sent the eight-year-old sister of the defiled girl to buy him a coconut whilst warning the little girl inside the toilet not to respond when her sister comes back calling her.
He told her he would kill her with a stick if she responded. After the act, he carried her on his shoulder and dropped her at the back of her home because she could not walk.
The defiled girl bled for three days after the incident and could not pass urine until recently.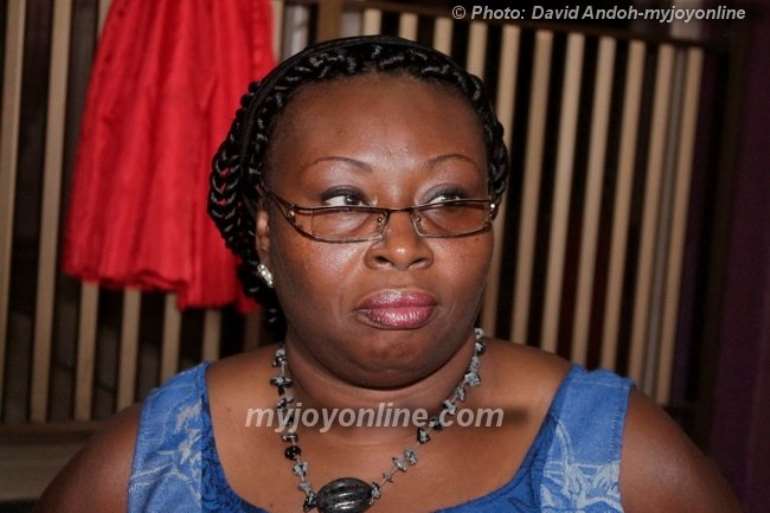 Angela Dwamena
Reacting to the development, the gender activist said although some successes have been chalked since the passage of the Domestic Violence Act in 2007, the current case in Assin Adadientem is more of a criminal matter than a domestic violence issue.
Mrs Dwamena said the Gender Ministry must use the benefit of hindsight to act swiftly to deliver justice to the girl and her mother.
She charged the Ministry to ensure that all the institutions that matter do take their responsibility seriously and do as they are mandated to do.
Story by Ghana| Myjoyonline.com | Abubakar Ibrahim | [email protected]