Ghana Police Arrest 19 Fake Doctors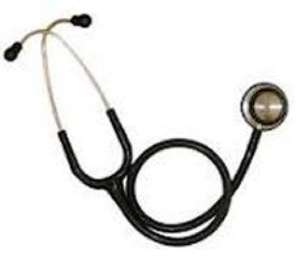 A collaborative work between the police and Medical and Dental Council has lead to the arrest of 19 fake doctors who have been practising without medical certificates since January 2016.
Registrar of the Council, Dr. Eli Kwasi Atikpui, disclosed that they were able to arrest some of the culprits after following ups on leads from suspicious patients.
"For others, we got to know them through leads while checking the authenticity of the certificates they presented when they applied for a job.
"Others were also arrested because they prescribed wrong drugs and the physician followed up," he said.
Answering a question about how such fake doctors get into the system, Dr. Atikpui said some of them inherited the clinics from their parents.
One of the culprits, Fortune Kamasa, the Registrar said had been arrested in 2013, convicted and fined.
"He was at the St. Joseph Hospital but after he paid the fine, he changed the name to Family Community Hospital and continued practising.
"But fortunately, we have got him again", he told the press.
He has been arraigned before a Hohoe Circuit Court and jailed for 17 years.
Five other cases have been determined by the court with those found guilty handed different jail terms and fines. Fourteen other cases are still under investigations.
The Medical and Dental Council is expected to issue special certificates to practising doctors from starting next year.
Dr. Eli Kwasi Atikpui said they are taking steps to curb the menace and they are longing at a long-term solution by issuing medical practitioners with certificates which have special security features.
Story by Ghana| Myjoyonline.com| Oswald K. Azumah| [email protected]