Indiscriminate waste disposal could affect environment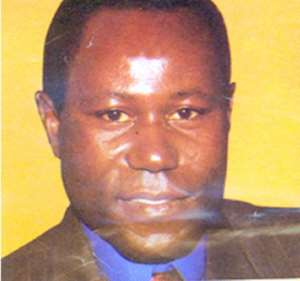 Takoradi, July 2, GNA - Mr Joseph B. Aidoo, Western Regional Minister said the indiscriminate disposal of waste and refuse could degrade the environment and lead to extinction of some plants, birds and butterfly species
He said wildlife is very essential for human survival, but the rate of degradation was making that component less valuable. Mr Aidoo said these during a 10.2 kilometre sponsored walk, organised by the Ghana Wildlife Society (GWS) for over 1,000 school children on the theme "Green Cities, Clean Environment".
Some members of the Navy, Air Force, Army, Police, Prisons, Fire Services and the National Disaster Management Organisation (NADMO) attended the walk.
Mr Aidoo therefore, appealed to the students to keep the environment clean, exercise regularly and plant more flowers and ornamentals trees in their homes.
Mr Gerald Boakye, Corporate Affairs Manager of GWS said the protection of the environment and wildlife was very essential. He said the walk was meant to create awareness about the environment and encourage the participants to make environmental cleanliness their priority.
Mr Boakye said clean up exercises, tree planting, seminars and some discussions would be organised as part of the campaign in subsequent walks.