4 Beautiful Things About Kenya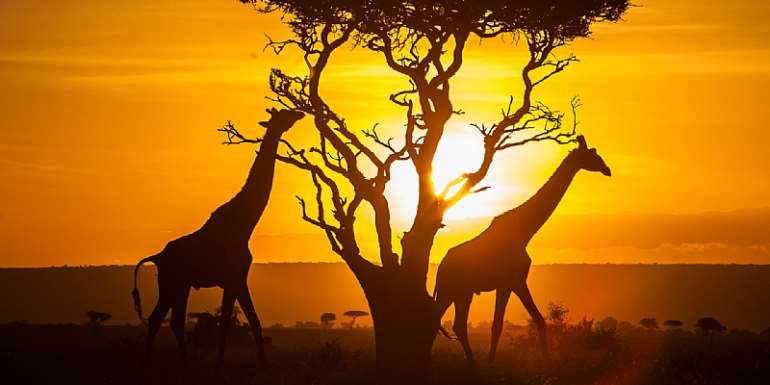 Kenya is a name that is quite synonymous with Safari and wildlife. It is a great place for adventure and to just explore and enjoy nature and wildlife. The culture and contemporary art of the people of Kenya as well as some of their architecture, are also objects of admiration and appreciation.
Jumia Travel, the leading online travel agency, shares 4 beautiful things about Kenya.
Maasai Mara National Reserve
This is one of the world's most fascinating game reserves. It borders Tanzania and is considered the northern extension of the Serengeti. The Maasai Mara is more or less a 'wildlife corridor' between Kenya and Tanzania. The magnificent reserve is named after the Maasai people who live in the park and graze their animals there. It is famous for the 'Great Migration', a time when thousands of wildebeest, zebra and Thompson's gazelle travel to and from the Serengeti (that is, from July to October). It also known for predator sightings because of its relatively large number of lions, cheetahs and leopards; throngs of hippos and crocodiles lurk in its nearby river called the 'Mara River'.
Lake Nakuru National Park
This park in central Kenya is famous for its huge flock of pink flamingoes. The flock of birds can be seen on Lake Nakuru itself – one of the Rift Valley soda lakes that comprises almost a third of the park's area. The park was established in 1960 and boasts of more than 450 species of birds as well as a rich diversity of other wildlife like lions, leopards, warthogs, waterbucks, pythons, white rhinos etc. Its terrain ranges from 'sweeping grasslands' that border the lake to rocky cliffs and woodland. Additionally, the park also protects the largest 'Euphorbia Candelabrum Forest' in Africa.
Lamu
Lamu is a small island that is northeast of Mombasa in Kenya. The lovely island practically 'oozes old world charm' and has been named a UNESCO World Heritage Site. The town is Kenya's oldest continually inhabited settlement with origins that date back to the 12th century. Its labyrinth streets provide a path to explore the island's rich trading history reflected in its buildings, and the architectural features from the Arabs, Europeans and Indians which are evident in the same buildings, with a discernible Swahilli technique. A visit to this beautiful town is much like a time travel experience to explore what the 12th century was like. Common features of the town's architecture include: intricately carved wooden doors, coral stone buildings, hidden courtyards, verandas and rooftop patios. Donkeys are still the common means of transportation in this town and most of its population are Muslims. Some of the island's top attractions include: the Lamu Museum with displays on Swahili culture and the region's nautical history; the Lamu Fort; the Donkey Sanctuary and the island's white sand beaches.
Nairobi
Nairobi is Kenya's beautiful capital city. It is considered the largest in Kenya and is famous for its rich colonial history. Nairobi was once the capital of British East Africa and today, the city is open to tourists to explore its famous historic sites as well as its beautiful wildlife attractions. The Nairobi Museum is one of such famous historic sites that exhibits Kenya's history, culture, contemporary art and even nature, through its botanical garden. Another famous historical site is the Karen Blixen Museum. For wildlife, the Nairobi National Park is an excellent choice and the Giraffe Center, near the famous Giraffe Manor, is a great place to admire the lovely long-necked animals of popular fables.