My Wish Is For H.E John Mahama To Be Elected As Flagbearer Of NDC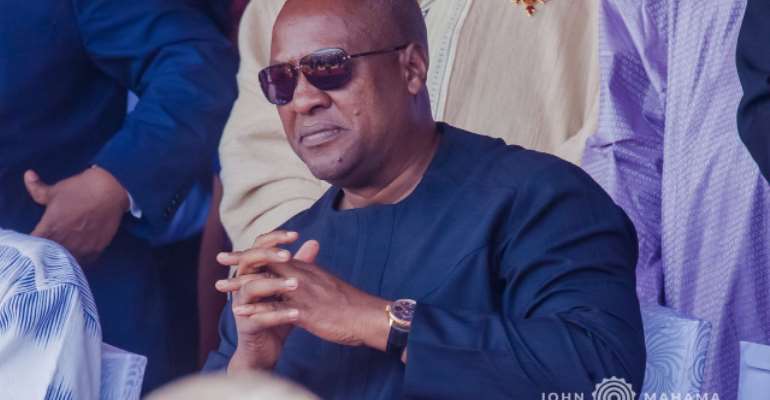 Hon. Dr. Kwabena Donkor is a fine gentleman, he has integrity. In fact, his immense contribution to the power sector in just a very short period, and finally his resignation due to his belief of not have fully achieved his target eventhough he did extraordinarily well as compared to his predecessor, Mr Emmanuel Armah Kofi Buah, attests to this integrity of his.
The current problem he is finding himself in with respect to the Ameri Deal and his explanation that; "he didn't research on Ameri before the deal was approved" coupled with his integrity as has been proven in the paragraph one can easily get political pundits to conclude that "Bad Friends Indeed Ruin Good Character", of which I won't mince words with my view that John Mahama was the bad nut in this scenario, of which many others who had integrity in the National Democratic Congress (NDC) such as the Late Ex-President Prof. John Mills had been his victims.
In fact, very careful analysis with respect to most rot (Aircraft, Aircraft Hangar, Wayomi, Brazil World Cup Saga, SUBA, SADA, RLG Saga, Bus Rebranding etc) that happened under the NDC Government from 2009 until the 2016 always had a stink of John Mahama.
So it is just sad that Hon. Dr. Kwabena Donkor had also allowed himself to be one of his victims and is as a result likely to pay for its consequence if only a Moses Miracle doesn't happen for him.
This might had been a reason why the likes of Prof. Botchwey, Dr. Kwabena Duffour, Ex-President Rawlings, Mr Martin Amidu and some few others of the NDC who didn't want to risk ruining their integrity, and might had also wanted to dodge trouble acted smartly with their fast disassociation from John Mahama's Personality, his association and also his influence.
John Mahama has just been a bad character who has badly influenced and ruined most good characters in the NDC and the party as whole, and has through that brought huge trouble on them and a lasting mess up of their integrity.
Due to my reason above, I will conclude John Mahama has really been the bad that has ruined most of the good and innocent in the NDC, and as a result will be my wish if Ex-President John Mahama is elected again as the Flagbearer of the NDC for the 2020 elections.
Thank you
Hhhmm, may God be praised always
Nana Kwadwo Akwaa
Member, CTI