More Than Pathetic, Were You To Ask Me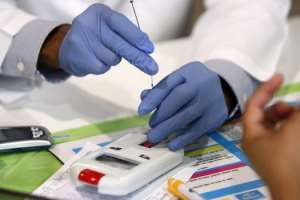 The title of this column comes from a remark that was reportedly made by Dr. Ruth Owusu-Antwi, Acting Head of the Department of Psychiatry at the Komfo Anokye Teaching Hospital (KATH), the nation's second-largest health center after the Accra-located Korle-Bu Teaching Hospital (KBTH). KATH, of course, is located in Ghana's cultural capital of Kumasi. Dr. Owusu-Antwi was referring to the painfully dispiriting fact that there are currently only 18 professionally certified and actively practicing psychiatrists or mental-health doctors in the country.
To be certain, the figure was never that encouraging. I am not a specialist, but I am quite sure of what I am talking about here because in June 1983, or thereabouts, when I came down with what would eventually be diagnosed by the late Dr. Francis Mustapha – he preferred to be called Mr. Mustapha, the traditional British way – as Encephalitis, or the West-Nile Virus, no Ghanaian doctor seemed to know what was wrong with me. I had first gone to the 37th Military Hospital for treatment to absolutely no avail.
Back then, there was only one practicing Neurosurgeon in the whole of the West African sub-region. And that scandalously overworked Neurologist was none other than Dr. Francis Mustapha (See "Ghana Has Only 18 Psychiatrists; Experts Beg Government for More Funds" Atinkaonline.com / Ghanaweb.com 10/17/17). This abysmal figure becomes even more dispiriting, when one reckons the fact that Ghana's population is 27 million and fast hurtling towards the 30 million mark. Next year, by this time, I hope President Addo DankwaAkufo-Addo will be back at the United Nations' General Assembly Auditorium gloriously bragging about how he had been able to more than quadruple the number of psychiatrists and neurologists and neurosurgeons in the country. This year, though, his bragging right was in the area of public education, namely, his tuition-free Senior High School policy agenda.
The psychiatry department head of KATH does not tell us the number of psychiatrists that are needed in the country, in order to meet the recommended figure given by medical experts at the World Health Organization (WHO), but it is quite dauntingly obvious that Ghana has a very long way to go in meeting such requirement. In the area of psychiatric nurses, we are told that the country has only 1,600 on active duty. Here also, WHO recommends a minimum of 20,000 psychiatric nurses for any country with the size of Ghana's population. This means that Ghana has a whopping deficit of 18,400 psychiatric nurses.
Dr. Owusu-Antwi does not give us the minimum threshold figure for psychiatric doctors, but one can readily surmise that the figure ranges from anywhere between 3,000 and 5,000. If the Akufo-Addo Administration could increase the number of psychiatrists in the country from the outrageously low figure of 18 to at least 200 within the next five years, we could reasonably and, perhaps even comfortably, talk about finally reaching somewhere. This is also another area of our national quality-of-life level where President Akufo-Addo and Mr. Kwaku Agyemang-Manu, his Health Minister, could creditably acquit themselves. Indeed, the potential credit goes to the entire New Patriotic Party (NPP) constabulary.
We may not want to politicize matters here but, by the same token, it can hardly be gainsaid that it was the extremely lackluster decisions by our past governments and leaders that got us so abysmally low in this sphere of our national life. And it is nothing short of abjectly scandalous for anybody in the country, including our handful of heroic psychiatric doctors and nurses, to be celebrating Mental Health Week when as a people and a nation, we have absolutely nothing worthwhile to show for the same.
But that the mental health of Ghanaians does not seem to be taken seriously by our leaders, legislators and policymakers is all the more to be disconsolately lamented. It well appears that nearly every aspect of healthcare in the country leaves much to be desired. In reality, to hear Dr. Owusu-Antwi tell it, Ghana has only 14 psychiatric doctors or psychiatrists on active duty anywhere in the country, which is not even nearly enough for either of our two largest hospitals, let alone the country's largest and oldest mental hospital, Asylum, located in Osu, Accra. Ghanaians and, indeed, the global community at large, are looking to see Nana Akufo-Addo and his men and women of our executive branch of government creditably acquit themselves in this critical sphere of our national life as well. They cannot afford not to deliver!
*Visit my blog at: kwameokoampaahoofe.wordpress.com Ghanaffairs