ITLOS Ruling: Akufo-Addo Appreciates Mahama, Rawlings And Others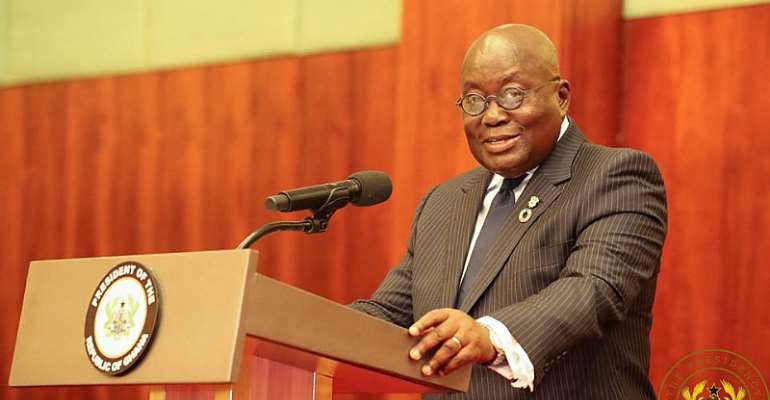 President Nana Akufo-Addo paid tribute to successive governments which played a part in the favorable verdict by the International Tribunal on the Law of the Sea (ITLOS) in the maritime dispute with Cote d'Ivoire.
Speaking at the Flagstaff House on Thursday night at a ceremony to celebrate the ITLOS win, he stressed that the victory transcended partisan considerations.
The Special Chamber of ITLOS unanimously declared that Ghana had not violated Cote d'Ivoire's sovereign rights in its oil exploration activities after arbitration began in 2014.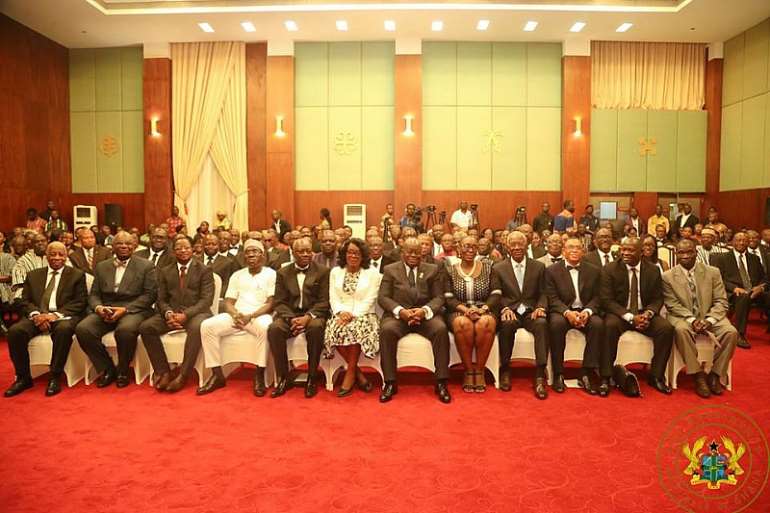 "This victory could not have been achieved through the actions of one person, one political party or one government. It has been a collective effort, and the important roles played by successive presidents and governments, should not be overlooked, discounted or understated."
The ceremony was attended by government officials stretching back to the Rawlings administration, under which the Ghana National Petroleum Corporation (GNPC) was first established.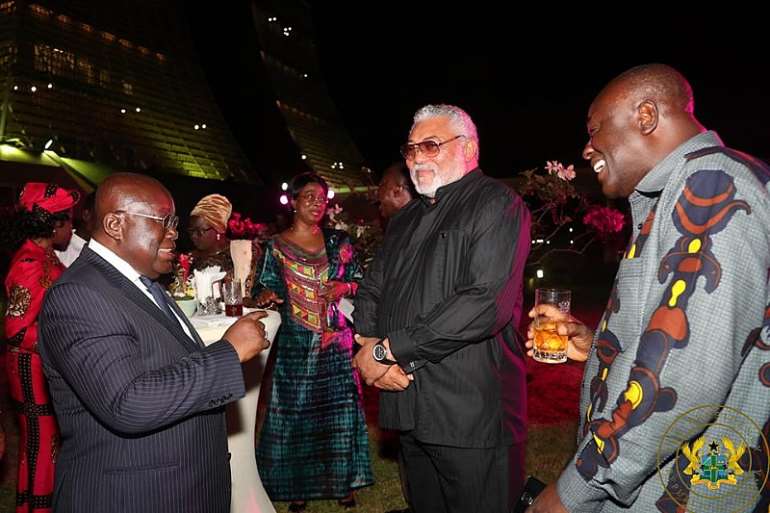 President Akufo-Addo with the Jerry John Rawlings at the gathering
President Akufo-Addo said all these people "have helped guarantee not only the possibilities of development, progress and prosperity of our country, but also that of successive generations of Ghanaians yet unborn, who will be beneficiaries of the revenues, hopefully, to be accrued from the commercial exploitation of our maritime resources and potentials."
"It was under the leadership of my former boss, the former President of the Republic, His Excellency John Agyekum Kufuor, that GNPC was restructured to ensure that it focused on its core activity of exploration, and the promotion of the oil and gas potential of the country," President Akufo-Addo added.
In 2010, the late President, John Evans Atta-Mills, set up a 10-member Ghana Boundary Commission to undertake negotiations with Cote d'Ivoire to delimit the maritime boundary.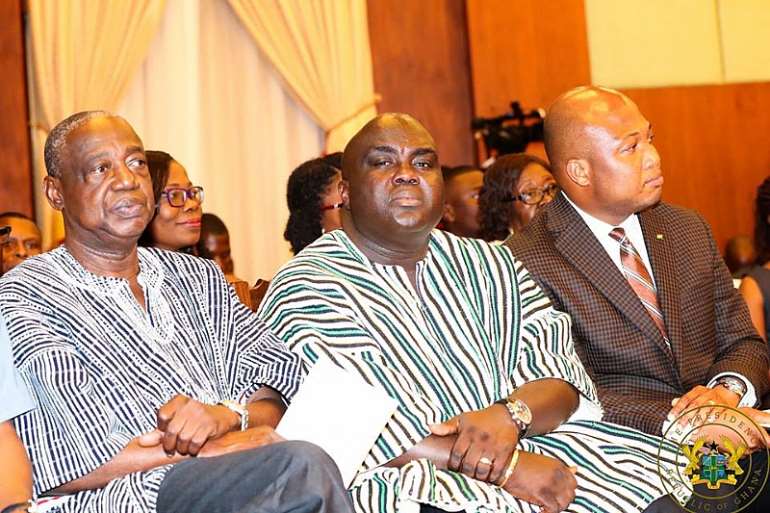 Following this, "it was in 2014 that my immediate predecessor, His Excellency John Dramani Mahama, took the courageous decision to initiate arbitration. Through a Notification and a Statement of the claim, dated 19th September, 2014, Ghana invoked the jurisdiction of ITLOS, after ten rounds of negotiations between Ghana and Cote d'Ivoire had not yielded any result," President Akufo-Addo said.
"In turning to the Tribunal, Ghana's primary objective and interest was to secure legal certainty, and, thereby, bring finality to a dispute with a valued neighbour," he said.
–
By: Delali Adogla-Bessa/citifmonline.com/Ghana