Volta Lake Transport Wants Takeover By GPHA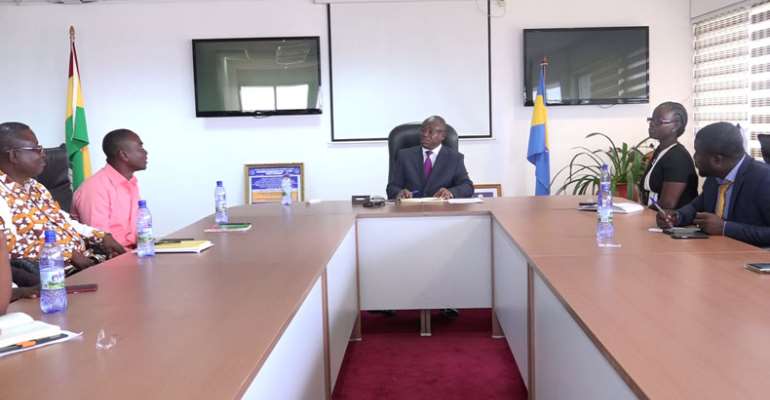 UNIONISED STAFF of the Volta Lake Transport Company (VLTC) in the Volta Region are calling for immediate takeover of the company by Ghana Ports and Harbours Authority (GPHA) to save the state enterprise from collapse.
According to the union executives, because VLTC is into transportation services, Volta River Authority (VRA) who is the manager of the company disregards its services as a core function.
Besides VRA paying less attention to them, they also get least support from their mother Ministry which is the Energy Ministry. This development, the workers said, has placed the company at a disadvantage position for a very long time.
The Senior and Junior staff unions who called on the GPHA to request for the takeover noted that they have come to the conclusion that they should be placed under the Ministry of Transport since it provides river transportation services and the only way that can be done under is for GPHA to take over the management of the Volta Lake Transport Company.
Speaking during the meeting, Chairman of the Senior Staff Union of VLTC, Moses Larbi pointed out that the company is currently struggling to replace its old vessels and equipment with modern ones.
He diaclosed that some of the equipment that were imported have overstayed at the port and VLTC, unfortunately, have not been able to clear them.
The Chairman believed that takeover by GPHA is their only hope as the port authority intends to expand the transit trade.
"The name of Tema Port has reached very far. In West Africa and in Africa, it is becoming the number one port so everybody has to strategize. If the cargo should reach here, and the railway, I am told, could speedily facilitate the movement of goods to Akosombo, then we need to reposition ourselves," he said.
Touching on their request for GPHA take-over, the Acting Director General of GPHA, Paul Asare-Ansah indicated that management team of the Port Authority need to meet with the management team of VLTC to see how best the Port Authority can support VLTC to develop.
"We will reciprocate this gesture by visiting your management. We cannot discuss your management issues here", he added.
He, however, advised the union executives to unite with their management to fight for the common good of the company.
Mr. Ansah further assured the VLTC Union Executives of the Port Authority's intervention to ensure the Volta Lake Transport equipment abandoned at the port are cleared.
From Vincent Kubi, Tema