Black Star Travel & Tours & Akwaaba strike deal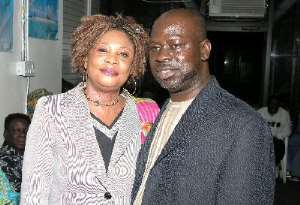 In the midst of the recent news release regarding Akwaaba Airlines, the operators of the airlines has reached an agreement with the Black Star Travel & Tours, a NY based travel agent and a car rental service operator. The agreement was sealed with Black Star becoming the official travel agent for Akwaaba Airlines in the New York area.
Black Star will handle all bookings with travelers within NY and other areas. Residents in Newark can also book tickets at Akwaaba's Union, New Jersey office.
Mr. Kingsley Whyte, CEO said he was proud to make the announcement because he knows the reputation of the CEO of Black Star Travel & Tours, Mr. Thomas Nyarko aka Mr. T as a well known and very successful businessman. Mr. Nyarko also expressed his delight in teaming up with Akwaaba Airlines in order to offer excellent ticket prices and excellent customer service to the Ghanaian traveler. He understands the needs of the Ghanaian traveler, he is aware of the high cost of air fares, the horrible customer service given to the Ghanaian travelers and is going to change that. Affordable airfares not only encourage many Ghanaians to go home frequently but also save money to spend during their trip. The money they spend on the trip is all part of the investment in Ghana.
The Newark-Accra flight is on schedule as a direct flight.
Mr. Klenam Anatsui, Public Relations Manager remarked by making a reference to Coca Cola not undermining Pepsi offering the same product. In the end the consumer will have a choice as to who fits their needs. He said he is proud that the Ghanaian traveler now has a choice as who they should use for their traveling plans based on price and services, which is a great thing for the community. It is their job as part of Akwaaba Airlines to strategically offer better services and the traveller will sell their best price and the excellent service to others.