Outsider jolts South Africa leader race as ANC risks split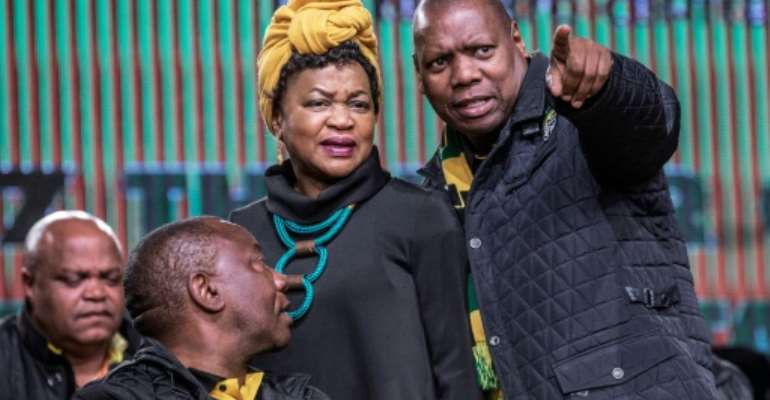 Johannesburg (AFP) - The ANC has held power in South Africa since Nelson Mandela won the first post-apartheid elections in 1994, but the battle to be its new leader threatens to split the party apart.
Rivalries are intensifying within the African National Congress ahead of a conference in December when delegates will choose the party chief to succeed Jacob Zuma, who will remain the national president.
For months, the divisive contest was a two-horse race between deputy president Cyril Ramaphosa, a wealthy former businessman, and Zuma's ex-wife Nkosazana Dlamini-Zuma, South Africa's former home affairs minister.
The vote threatens to permanently break up the ANC, which united many black South Africans during the struggle to end white-minority rule when the party was banned and its leaders jailed.
With the ANC's future suddenly in peril, a surprise new name has emerged in the race, campaigning as a candidate who could keep the party together and save it from losing power in the 2019 election.
Zweli Mkhize, the party's shrewd and well-connected treasurer, has been criss-crossing the country, drawing large, enthusiastic crowds to speeches that tap into anger at the ANC's many troubles.
"When people criticise the ANC, we must accept that they are not lying," the 61-year-old told a packed community hall in Kagiso township outside Johannesburg last week.
"They say we have leaders who are seen to be arrogant... we need to prove to them that we are worthy of being elected."
'Huge risk of splitting'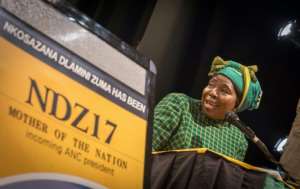 If Nkosazana Dlamini-Zuma wins the race to be head of South Africa's ruling ANC, the party would be more likely to lose the 2019 election as the black urban vote does not support her, one analyst has warned
Mkhize, a former medical doctor who fled into exile under apartheid, is a party veteran largely untouched by the corruption scandals that have engulfed Zuma and his allies.
Zuma has been accused of backing Dlamini-Zuma to protect himself from prosecution after leaving office but, if she wins, senior party figures could walk away and form a "new ANC" party.
"For the ANC, there is a huge risk of splitting as a result of this leadership fight," political analyst Stephen Grootes said. "It is going to be a very difficult."
Under Dlamini-Zuma, the ANC would be more likely to lose the 2019 election as the black urban vote does not support her, Grootes said.
But if her arch-rival Ramaphosa became leader, it would also trigger deep resentment and fear among Zuma's loyal patronage network within the party.
"Mkhize says he can keep the trust of the president's faction and at the same time can grow the economy and root out corruption -- that is how he positions himself," said Grootes.
"He is the only compromise on the table. He is not ahead at the moment, but there is a chance he could win."
The prospect of a split is now openly discussed within the ANC.
"We are aware that others are planning to form a new party if they lose the December national conference," Bathabile Dlamini, a key supporter of Dlamini-Zuma, said this week.
Growing pains of democracy?
With the leadership race yet to officially begin, Mkhize was cautious about the growing excitement around his candidacy.
"Members of ANC want to be well informed about leaders who might be considered for nomination," he told AFP, dismissing the "compromise candidate" label.
He described the ANC's woes as "the pains of growing up as a democracy" in South Africa, but said the party would "survive all of this" and retain power in the next election.
For those in the crowd at his Kagiso speech, Mkhize offered a chance to avoid potential disaster.
"There is so much infighting that a split is possible," said ANC branch member Sihle Sibisi, 40.
"People are tired of this. We need someone who can deal with the factions or we will be in trouble with the voters".