HRM Drolor Bosso Adamtey Of Ghana Installed As Chancellor Of Caribbean Maritime University In Jamaica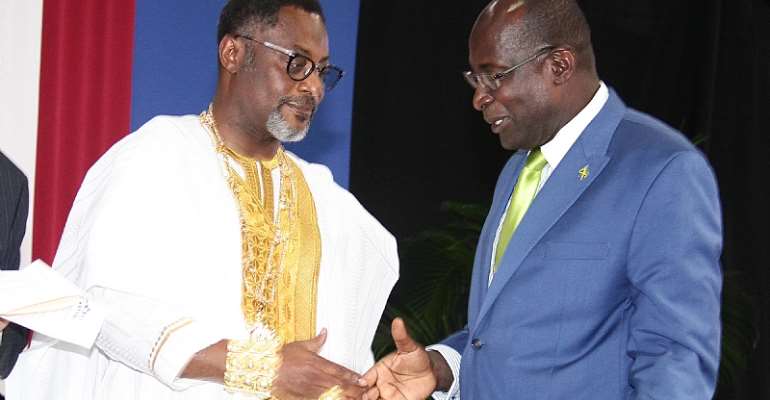 KINGSTON, JAMAICA – His Royal Majesty Drolor Bosso Adamtey I, the Suapolor of the Shai Traditional Area of Ghana, was recently installed as the first Chancellor of the Caribbean Maritime University in Kingston, Jamaica. The Caribbean Maritime Institute (CMI) officially became the Caribbean Maritime University (CMU) at an official Charter Day ceremony held at the National Arena in Kingston last month.
The expansion follows passage of relevant legislation in Parliament earlier this year to grant the institution university status and to confer degrees, awards, certificates, diplomas and other academic and professional distinctions.
"We are now well positioned to prepare graduates who will help to propel CMU forward," says King Adamtey. "As we continue to refine and expand the curriculum, we are also seeking new avenues for collaboration and the establishment of global partnerships."
King Adamtey is one of only a handful of world leaders to serve concurrently as Chancellor of two major universities. In 2014, he was installed as Chancellor of the University of Professional Studies (UPSA), in Accra, Ghana, a position he still holds. In his role at CMU, His Majesty will also serve as Chairman of the Caribbean Maritime University Foundation.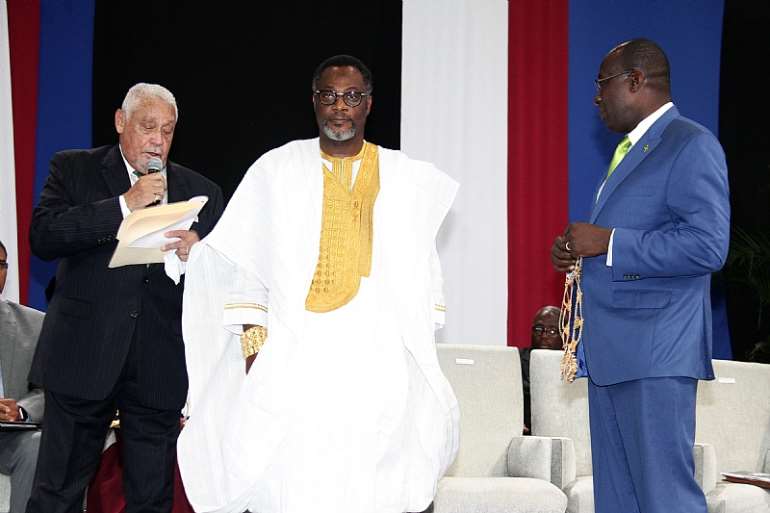 "My goal is for CMU to become the premier institution of the region and a great economic connector between the Caribbean and the world," he continued. "I plan to appoint key leaders from the business and academic communities to the board to maximize opportunities for student success."
His Royal Majesty Adamtey holds three earned doctorate degrees and has been instrumental in developing educational and humanitarian efforts in Africa, Europe and the United States. He has advised global leaders for more than 20 years and served as Special Advisor to the Assistant Secretary General and Director of the United Nations Development Programme (UNDP) for Africa.
More than 5,000 people attended the Charter Day ceremony, including several regional heads of state and other officials from around the world. King Adamtey also installed a president and a deputy president during the ceremony.
CMU will graduate its first class at a ceremony in November.