Truth and Righteousness, and why Christians are not telling the truth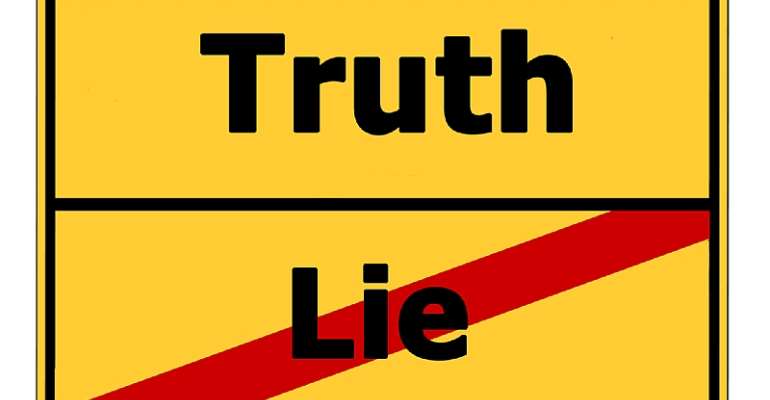 Yeshua (Jesus) said, "God is a Spirit: and they that worship him must worship him in spirit and in truth" (Yochanan/John 4:24 KJV).
If there was ever anything that Yeshua said in past times that is worth mentioning today, it is the very words that you have just read. There is a PROPER way to worship God: it must be done in spirit, and it must be done in truth. This is the subject of this article.
The human spirit is the human hard drive
In past writings, I have taught on the subject of the human spirit. The human spirit is the part of man that knows. It is like a hard drive that stores spiritual content. In the Word of God, it is written, "For what man knoweth the things of a man, save the spirit of man which is in him? even so the things of God knoweth no man, but the Spirit of God" (1 Corinthians 2:11 KJV). Based on the former verse, we know that the human spirit knows things.
Since worship is defined as an act of submitting or focusing the mind on something exclusively, and since it must be done with the human spirit, there is divinely-inspired evidence that one's spirit and one's mind are connected. Not only is this the case however, it must be said that in order for true worship to take place, one's human spirit must be connected to the Ruach or Spirit of the living God. This is the way to receive newness of spirit and newness of mind.
Worship is therefore based on spiritual and mental revival. And so, merely singing songs every Sunday morning, whilst committing sins like adultery, lying, backbiting, gossiping and breaking Sabbath laws, is not true worship at all. Is this you? Repent!
Truth is necessary in order to worship God
What is truth? It is a question I often get asked when I teach the Word of God. My answer: truth is a person! Yeshua said, "…I am the way, the truth, and the life: no man cometh unto the Father, but by me" (Yochanan/John 14:6 KJV). Everything that Yeshua ever spoke came from the originator of truth: Yahweh, the Father of creation. Hence, Yahweh is the Truth, and Yeshua is His truth-teller.
Truth is also a concept based on the person of truth's statements. All of the prophets of Yahweh were spiritual men who spoke truth based on the Ruach ha Kodesh's (Holy Spirit's) inspiring power which enabled them to declare Elohim's (God's) commandments, laws, statutes, righteousness, and judgements. They were therefore known as nebim (prophets) or truth-tellers.
In order to properly worship Yahweh—I mean to do it in an orderly fashion—there must be a basis of truth underlying one's worship. If there is no truth in worship, then worship becomes a ritual of falsity and the Father of creation will not be involved (unless there is repentance). This is what leads to false doctrines and the absence of power to fulfill righteousness and judgement that is so common among so called Jesus followers today.
The Opposite of True or Truthful Worship
One cannot worship God on the basis of any other doctrine except what Yeshua taught: TRUTH. This is the doctrine of Christ. Yeshua therefore said, "the words that I speak unto you, they are spirit, and they are life" (Yochanan/John 6:63 KJV). This is to say that his words are the basis of true worship, true spirituality and of course: a life of righteousness.
The opposite of true worship is evidenced from the prevailing absence of Yahweh's standard of righteousness in any nation of the earth…even among nationals that claim to be Christian.
False worship is evidenced from the plague of unrighteousness and varying degrees of transgression against the Almighty Yahweh's Torah commandments. When the Christians of today claim that they worship Elohim and DO NOT keep His commandments, a righteous conclusion must be drawn: THEY ARE LYING.
Love of God is defined as obedience to the commandments of God. You wonder why Christians cannot seem to love one another in their congregations, in their businesses and even in their households? Just look at their worship and you will see that it is often not based on truth, but rather on the traditions of the Western world. This is the word of Elohim!
The author is a professional designer and communications specialist. He writes on contemporary issues of faith, science, politics, economics, righteousness and reason in the church and beyond. You can reach him at [email protected] with your comments.