NDC Used Sole Sourcing To Steal From The Country - Dep. MASLOC Boss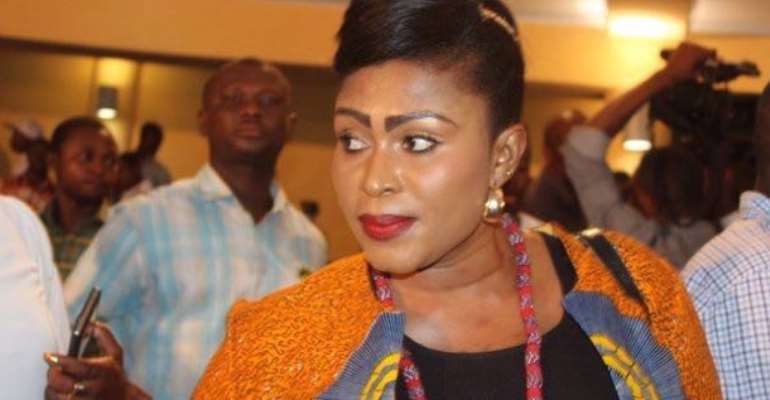 Deputy Director of Microfinance and Small Loans Centre (MASLOC), Maame Afia Akoto has accused the previous of using sole sourcing to loot government monies.
According to her, it was surprising to see that members of the Opposition National Democratic Congress were now claiming to be saints after they engaged in numerous forms of corrupt activities.
"Look at the kind of soul sourcing contracts that the NDC used to steal government monies and they are now claiming to be saints."
Speaking on Agoo TV's Yensempa show hosted by Bonohene Baffour Awuah, Maame said the Nana Addo led government is one that believes in the rule of law hence the delay in starting prosecution of persons believed to have been engaged in corrupt acts.
She explained that the President with his law background understands that in order to prosecute someone, you will need to do due diligence and get the needed evidence before you could send the person to court.
"We will not be rushing out there to put people before court without gathering enough evidence. The president is a lawyer and he knows this." She said.
According to her, the NDC made a similar mistake when they failed to gather evidence to prosecute some members of the New Patriotic Party whom they accused of being corrupt.
She has however cautioned members of the NDC to desist from throwing dust into the public's eyes through their numerous propaganda allegations of corruption against the ten months old Nana Addo led government.
According to her, the NDC's allegations of corruption against the ten months young Nana Addo led government should be supported with evidence because the president had shown commitment to investigating all corruption allegations levelled against his appointees.