Public Warned Against Misuse Of Antimicrobials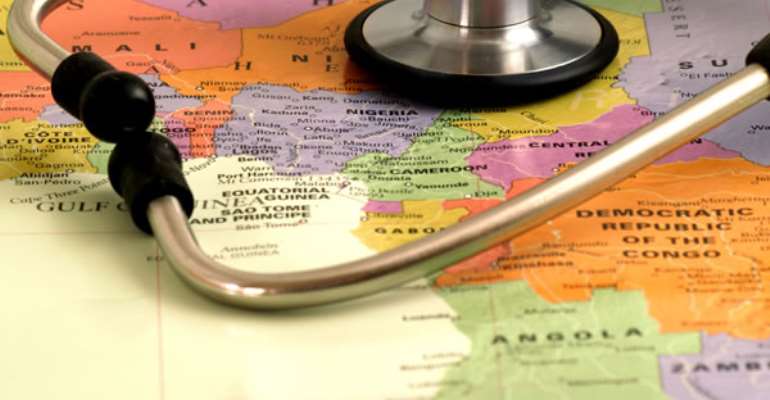 GNA - The Food and Agriculture Organization (FAO) has warned against the increasing misuse of antimicrobials, something it says, could threaten public safety.
Dr. Abebe Hale-Gabriel, its Representative in Ghana, said inappropriate use of drugs when it came to dealing with disease-causing organisms, especially in plants and animals, posed danger to the health of the people and the environment.
It was against this background that the United Nation's (UN) body was determined to deepen the engagement with key stakeholders to make sure that the right things were done.
He said this in a speech read for him at a day's sensitization workshop held in Kumasi.
The programme was organized by the FAO and brought together veterinary officers, livestock and fish farmers, agro-chemical dealers, environmentalists, crop scientists, officials from Fisheries and the Food and Agriculture Ministries and crop scientists.
They were drawn from the Ashanti, Eastern and Brong-Ahafo Regions and the third in a series designed to help all major stakeholders to have better understanding of antimicrobial resistance (AMR).
Dr. Haile-Gabriel said 'the consequence of the inappropriate use of antimicrobials is that when drugs are used for treatment, they are not able to kill the pathogens or stop their growth'.
That, he indicated, would result in 'high cost of treatment, increased mortality, decreased agricultural production and productivity, food insecurity and a drain on the national economy'.
He added that AMR was projected to kill 10 million people annually, by year 2050, and that health systems could hardly find treatment options for common infections.
According to a 2017 World Bank report, AMR could lead to a decline in the global annual gross domestic product (GDP) of between one per cent and four per cent, and could diminish global livestock production by between three per cent and eight per cent.
Dr. Haile-Gabriel said the FAO, acting in partnership with the World Health Organization (WHO) and other international bodies, had scaled up support to member-countries in the implementation of their national action plans to deal with the threat.
He noted that AMR issues were multi-dimensional, requiring multi-disciplinary synergies for effective control.
The FAO was therefore introducing interventions, which would ensure food security, good health and livelihood.
The topics discussed included 'an overview of AMR', 'antimicrobial use in human health, animal and food crop production, fisheries and environment', and 'the one-health approach in control of AMR and antimicrobial use'.
GNA
By Stephen Asante, GNA