Government Opens Up To Wide Consultations With Teachers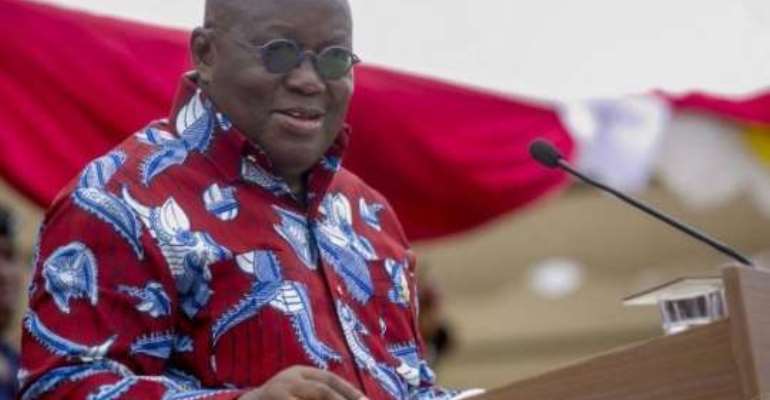 Koforidua, Oct. 5, GNA - President Nana Addo Dankwa Akufo-Addo has given the assurance that his government would consult teachers on policy formulation and implementation on issues concerning education.
He gave the assurance in a speech read on his behalf at the 23rd National Best Teacher and Third Best School Awards Day at Koforidua.
The President said the adage that the reward of a teacher was in heaven should not be grounds for the state to shirk its responsibilities towards ensuring the welfare of the teacher.
He said it was in that direction that the Government had embarked on several interventions to ensure that the Ghanaian teacher got the necessary resources and conducive environment to train students in critical thinking to help in Ghana's development process.
President Akufo-Addo mentioned some of the interventions as reforms of the curriculum of colleges of education, strengthening of the supervisory institutions in the educational sector and the creation of avenues for further studies and research.
Professor KwesiYankah, the Minister of State in-charge of Tertiary Education, said the implementation of the Free Senior High School Policy had changed the education environment and given hope to poor families.
He said through such policies, government hoped to use education to eradicate poverty and illiteracy in the society.
Ms Philippa Larsen, the Acting President of Ghana National Association of Teachers (GNAT), appealed to the President to ensure the review of the conditions of service between the teachers union and the Ghana Education Service, which expired some five years ago but all efforts to have it reviewed had failed.
Daasebre Oti Boateng, Omanhene of New Juaben Traditional Area, who chaired the function, described the Free SHS Policy as a revolution in education and called on Ghanaians to support and make it succeed.
Ms Faustina Copson, a Teacher of Richard Acquaye Memorial Basic School in Accra, was adjudged the Overall National Best Teacher for 2017.
She received a three-bedroom house and a GH¢50,000.00 life insurance cover from SIC Life.
Ms Agnes Nutakor of Kpeve Model School emerged the first runner-up and she was presented with a cash prize of GH¢110,000.00 and a life insurance cover of GH¢ 30,000.00.
Mr Joseph Abosah of Presbyterian Senior High School, La Nkwantanang, Medina, took the second runner-up position.
He drove home a saloon car with an insurance cover of GH¢20,000.00.
For the first time ever, the three best award winners had all been given study leave with pay and scholarship to pursue further studies by the Ghana Education Trust Fund (GETFund) Secretariat.
The event was also used to recognise and award some schools and teachers for their outstanding performance.
GNA