Somalia truck bomb death toll hits 137: police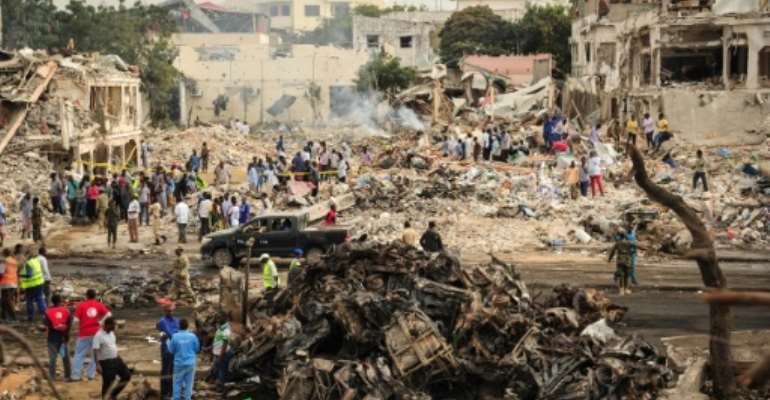 Mogadishu (AFP) - The death toll from Saturday's truck bombing in a shopping district in the Somali capital Mogadishu surged to at least 137 with 300 people injured, police said on Sunday.
"We are getting different numbers in terms of the casualty from the medical centres, but we have confirmed so far 137 (dead), most of them burned beyond recognition, police official Ibrahim Mohamed told AFP.
"The death toll could be higher because there are more than 300 wounded, some of them seriously."
The blast struck on Saturday afternoon at a busy road junction, reducing buildings to heaps of rubble and leaving vehicles in flames.
Officials said it was one of the worst-ever bombings in this war-torn east African country.
"This is the deadliest attack ever," Mohamed said.
"It is very difficult to get a precise number because the dead bodies were taken to different medical centres and some of them (were taken) directly by their relatives for burial."
There was no immediate claim of responsibility. The Shabaab, a militant group aligned with Al-Qaeda, has carried out dozens of suicide bombings in its bid to overthrow Somalia's internationally-backed government.
Rescuers were digging through the rubble at the junction in Hodan, a bustling commercial district of shops, hotels and businesses in the city's northwest.
"What I have seen at the hospitals I have visited is unspeakable," said Mogadishu mayor Tabid Abdi Mohamed.