Chief Dragged To Court For Land Sale Fraud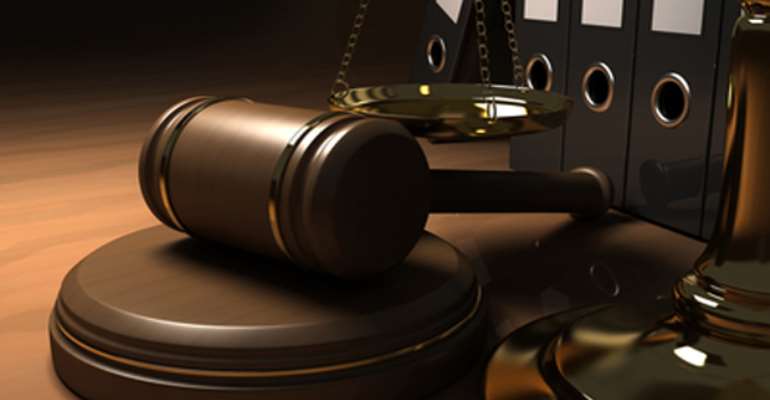 A 'self-acclaimed' chief of Abehenease, near Amasaman in the Greater Accra Region, has been put before an Accra circuit court for fraudulently re-selling a 1.896-acre land to another person.
Nii Kotey Susubribi alias Nii Isaac, is alleged to have consistently threatened the lawful owner of the land with death and succeeded in re-selling a portion of it to another unsuspecting buyer.
The first complainant, Alfred Abosu, was said to have been chased off the land by the chief and his thugs, although the said land was legally acquired from the accused person's family, led by his elder brother, Kotey Nii Kwei.
He is facing threat of death and fraudulent sale of land charges but he pleaded not guilty to both of them.
The court, presided over by Jane Harriet Akweley Quaye, granted Nii Kotey bail in the sum of GH¢70,000 with two sureties who are gainfully employed.
The case was adjourned to November 27, 2017.
The prosecution, led by DSP Mawunyo Nanegbe, told the court that Alfred Abosu is a businessman and acquired the said land situate at Abehenease from the Amah Asor Family in 2003.
He later acquired a legal land title in 2005 covering the land and subsequently put up two single-room buildings on a portion of the land which was being occupied by his caretaker.
DSP Nanegbe said the complainant peacefully occupied the land until 21st February, 2015 when the accused person prevented him from further developing the remaining portion of it.
According to the prosecutor, Nii Kotey continuously harassed the first complainant, claiming that the land belonged to him (Kotey).
"During the month of March 2015, the accused person and his group of thugs consistently threatened the caretaker, Korsi Tondey, to vacate the land or face death.
"The caretaker, out of fear for his life, packed his belongings and left the land."
DSP Nanegbe told the court that Nii Kotey then fraudulently sold a portion of the land to the second accused person, Freeman Kofi Owusu and some others at a cost of GH¢42,000.
He said documents obtained from the Lands Registration Division of the Lands Commission, Accra, confirmed that Alfred Abosu is the rightful owner of the land.
Nii Kotey alias Kotey Nii Quaye, was thus arraigned before the court.
By Gibril Abdul Razak
[email protected]