13 October 2017
|
General News
Restoration Of Nursing Trainee 'Allawa' Not A National Priority – Okudzeto Ablakwa
otecfmghana.com/ Piesie Lardi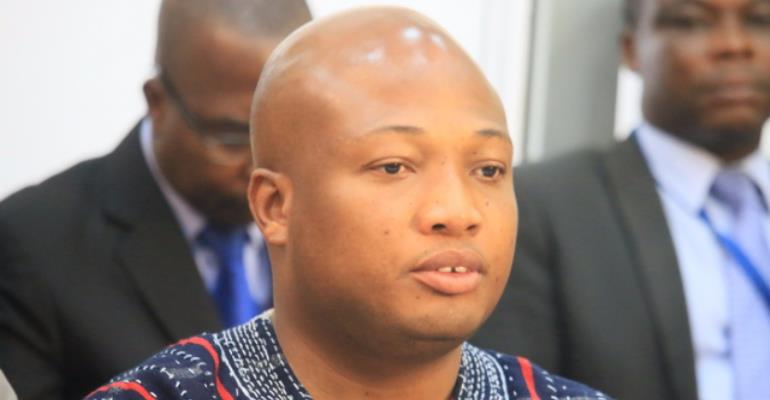 A Former deputy education minister, Hon Samuel Okudzeto Ablakwa says the restoration of the nurses and midwifery trainee allowances is not an immediate importance to the country.
About 62, 000 nursing and midwifery trainees across the country on Tuesday began enjoying the allowance restoration after it was scrapped by the erstwhile Mahama led NDC administration which to them was a way of expanding the admission rate into the various health training colleges in Ghana.
The NPP then in opposition promised to restore the scrapped allowances should Ghanaians vote them into power in the 2016 general elections which eventually made most Ghanaians especially nursing trainees vote massively for them.
The NPP government in its maiden budget read on the floor of Parliament by the finance minister earlier this year captured the restoration as they promised.
President Nana AkufoAddo on Tuesday lunched the restoration of the allowances at the Sunyani nursing training college in the BrongAhafo region which most trainees got the confirmation from their banks.
But Speaking in an interview with OTEC NEWS Evans Agyei Sikapa on the restoration, the ranking member of parliamentary select committee on foreign affairs and Member of Parliament for North Tongu constituency in the Volta region said the restoration has cut down admission into nursing training schools by 22% which he says will affect health care in the country.
He explained that Ghana does not meet the world's standard nurses to patient's ratio hence the need to expand admission into nursing and midwifery training colleges to produce more nurses to meet the world's standard.
He believes the intake of nursing trainees in colleges should have been increased than restoring the allowance.