One-District One-Factory: Eastern Region To Get Four Factories From Japan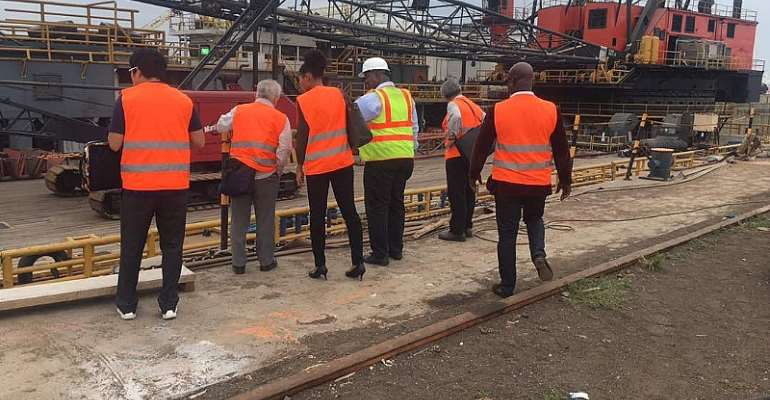 A JAPANESE Company, Kobe Marine Corporation (KMC) has signaled its readiness to the establishment of four factories under the One -District -One Factory Policy in the Eastern Region.
Mr. Paul Kwabena Amaning the Consultant also Managing Director of PMKF Ghana Limited, who wooed the Japanese company to the Country, said the benefits would be enormous and creates job for the teeming unemployed youth.
Speaking to the media after touring some of the Districts with the Japanese Investors to search for places to establish the factories in the Region said, currently they have finalized everything to established a Palm oil processing factory at Akwatia, an Assembly Plant for Repackaging of mobile phone boxes, Sanitation Plant to tackle waste problems by recycling them into products for exportation and a Bambo factory at Bunso in the East Akim Municipality.
He noted that, their outfit has signed an memorandum of understanding with some of the District Assembly to commence the projects.
KCM, he indicated, was well-endowed, had the expertise and tremendous experience in palm oil processing. It had been operating in Malaysia and Indonesia and that the nation's economy stood to gain from its presence.
Mr. Amaning said after been done with palm oil production, will then move into other things including the making of dried fertilizer and bio-fuel or refined fuel.
Mr. Amaning however, underlined the need to scale up the drive to attract more foreign investors, to bring in the technology and expertise to grow local businesses, added that, the KCM had targeted to establish five factories in the Brong-Ahafo and Volta Regions by year 2020.