12 October 2017
|
General News
Obuasi Marks Mental Health Awareness Week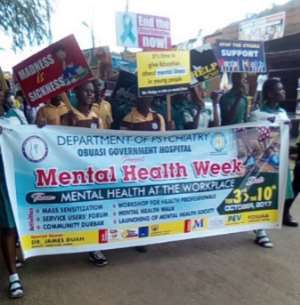 The Psychiatric Unit of the Obuasi Government Hospital has put together week-long comprehensive activities to mark this year's Mental Health week. The celebration was to create awareness on mental illness in the Obuasi Municipality. 10th October is set aside annually by the world Health Organization as World Mental Health Day. The programme started with a seminar to educate health professionals on Mental Health under the theme "Mental Health at the workplace". Dr. James Duah, the Deputy Director of Christian Health Mental Association of Ghana served as the main speaker at the Seminar.
The Seminar was intended to educate Psychiatric Nurses in Obuasi on how to integrate people with mental illness under their care at the hospital. It was to inform the nurses the undertaken laid on their shoulders on their field of work.
The Psychiatric Nurses were educated on how to deal with their patients, advising them to be tolerant when working on people with mental illness. Again the seminar also created the awareness on the signs and symptoms, that help to detect when one is about or suffering from mental illness.
A health walk involving health professionals, students, the Police, Personnel from the Ghana Fire Service and the Prisons Service was organized to climax activities for the celebration. The idea behind the walk was to spread the message on mental health to the larger population and the various remedial measures the Psychiatric unit has adopted to deal with the situation.
The walk ended at the forecourt of the Obuasi Municipal Assembly where the Acting Municipal Coordinating Director, Mr. Isaac Appiah Nsiah who stood in for the Municipal Chief Executive delivered a speech on mental illness and the role the Assembly intends to play to help curb the menace of mental illness in the municipality.
He admitted that there has been an increase in number of people suffering from mental illness in the municipality, and it has become one of the pressing glitches of the Assembly.
He therefore assured the Psychiatric Department of Obuasi Government Hospital that, the Assembly looks forward to collaborate with the hospital to help manage the issue of mental illness by making sure the needed resources are provided to the Unit.
Victor Kwaku Nuamah, a registered Mental Nurse, the spokesperson for the Psychiatric Unit laid down the difficulties facing the department at the hospital. He said, the Psychiatric Unit lack facilities that can help render quality services to the people. He therefore pleaded with the Assembly to assist in the provision of facilities for the Psychiatric Department
Mr. Appiah Nsiah, responding to the concerns of the Psychiatric Unit, advised them to present official letter that contains all the problems of the Psychiatric Unit. He added that the Assembly will do its best to make budgetary allocation to help provide the needed facilities to the department.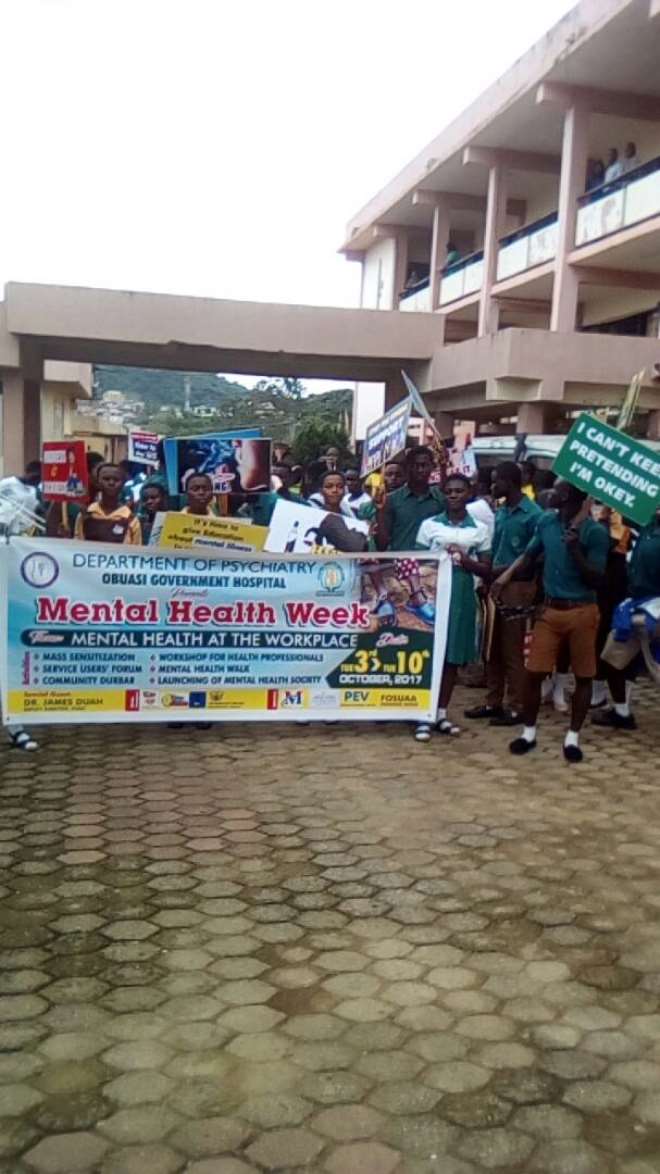 Img-20171011-wa0007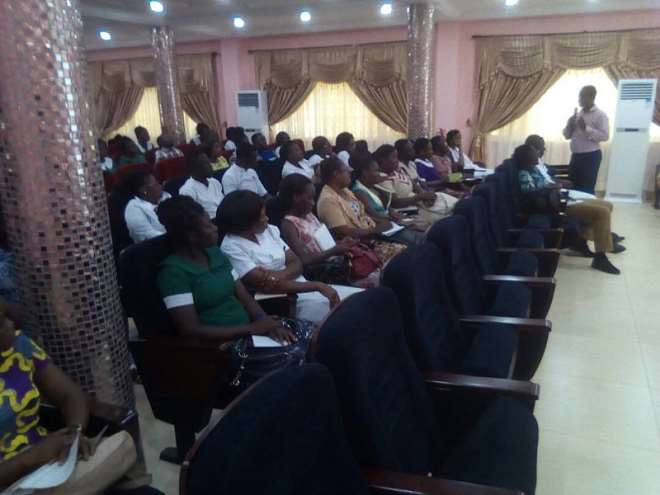 Img-20171011-wa0009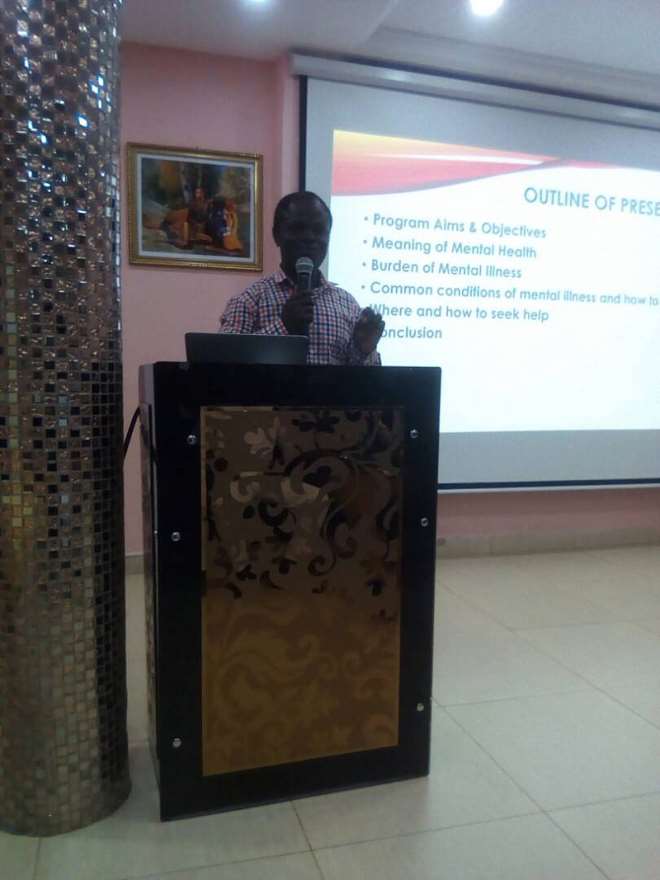 Img-20171011-wa0010