October 12, 2017
|
General News
Information Minister Debunks Media Reports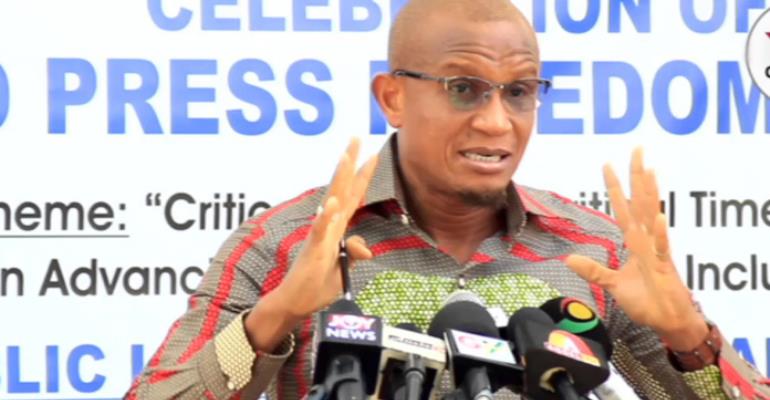 Information Minister Mustapha Abdul-Hamid has discredited media reports that he abandoned a team of journalists who were covering President Nana Addo Dankwa Akufo-Addo's tour of the Upper East Region after their vehicle had broken down.
A release issued and signed by the minister stated that the vehicle that broke down was not the one that was hired by the Director of Communications at the Presidency, Eugene Arhin, for journalists covering the president's visit to the region.
According to the release, Mr Arhin has a dedicated corps of journalists in every region who cover presidential trips and that the team of journalists who were said to have been stranded were not part of the official presidential press corps.
It explained that the Public Relations Officer of the Regional Coordinating Council, Godwin Nkunu, hired the bus in question for some other journalists chosen by him and unknown to the presidential communication team.
The release said the information minister "merely chanced upon their broken down vehicle because he went to the hospital and, therefore, did not join the official convoy."
It added, "They were in the company of Godwin Nkunu who was at that time making calls to get them another vehicle."
The minister, stated the release, stopped and also asked that a vehicle be procured from Bolgatanga to pick them up, but the journalists themselves said that it would be difficult to get a good vehicle in Bolgatanga at the time.
The minister, who had room for three persons in his vehicle, proceeded with three of the newsmen, and asked Mr Nkunu to find a vehicle for the rest to catch up with the presidential team.
"Indeed, Godwin Nkunu found them another vehicle and they continued as scheduled," the release indicated.
GNA