October 11, 2017
|
Regional News
N/R: Confusion Over The Burial Of Late Nakpaa Naa Salifu Dawuni Of Bimbila Town
Abdul-Fatawu Adam Wunizoya, Tamale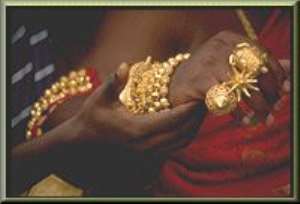 Some chiefs and traditional rulers within the Bimbila traditional are resisting the burial of the late Nakpaa Naa Salifu Dawuni in the Bimbila town.
Government through the Northern regional coordinating council has ordered the release of the remains of the late chief for immediate burial on Thursday.
But addressing press conference on Wednesday, some leading faction of the Naa Dasana Abdulai Andani, late chief of the Nanumba traditional area stated that, they were ready to resist the proposed burial of the late Nakpaa Naa.
According to the people of the Andani gate, the late Nakpaa Naa, Salifu Dawuni was not a recognized chief of Nunung traditional area.
"Indeed, we are peace loving chiefs who are interested in having a lasting solution to the Nanung chieftaincy crisis as soon as possible, however, we are not ready to condone any illegalilties. We are therefore serving a notice that, we would resist any attempt to bury the late Nakpaa Naa in Bimbila town because he has never been enskinned as Bimbila Naa" the statement said
The chiefs reminded government on its promise not to mingle with the issues of chieftaincy in the country as it is purely a traditional and custom.
The statement released by the chiefs says " We recalled that, the president, Nana Addo Dankwa Akufo Addo in his recent visit to some parts of the Northern region indicated that his government would not interfere in any chieftaincy matters, he even warned that, he the president would not hesitate to sanction any of his appointee(s) who meddle in any chieftaincy issues, we pause here to ask whether Bimbila chieftaincy crisis is part of the chieftaincy issues that His Excellency was talking about? "
The statement noted that, some politicians in the Nanung were behind the moves that calls for the illegal burial of the late Nakpaa Naa Salifu Dawuni as a chief of Bimbila though he was not.
"we suspect strongly that, some politicians in the Nanung are behind this evil plans to forcefully bury the late Nakpaa Naa Dawuni in Bimbila against the norms and customs of the traditional area" the statement added
The chiefs have therefore appealed to the president to walk his talk by bringing the suspected politicians to book for the peace of the area.
The chiefs led by the Nakpab-naa Nantogmah Adam warned that, no space will be giving for the late Nakpaa Naa Salifu Dawuni to be given a burial as the chief of Bimbila, but rather, should be buried as Nakpaa Naa.