'Men Should Care About Breasts Too'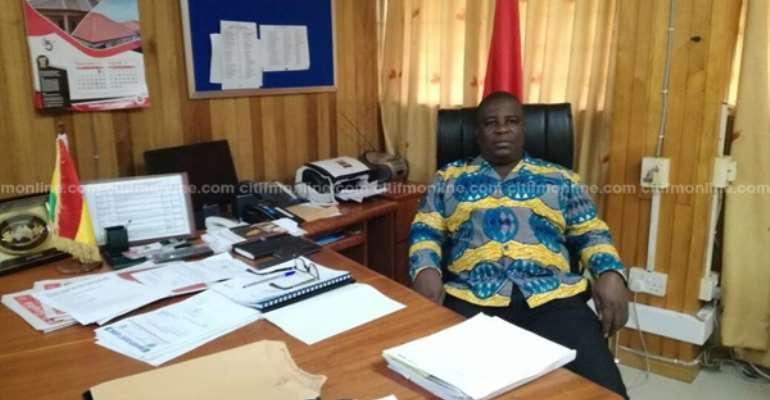 The Deputy Eastern Regional Minister, Joseph Tetteh, has called on all men in the country to join the breast cancer awareness campaign.
In an interview with Citi News, the Deputy Minister bemoaned the lack of men's involvement in the fight against breast cancer.
"…I believe now is the time to take the bull by its horn. breast cancer is not a good thing and we must help our mothers, sisters, aunties and wives because if one member of the family becomes affected one way or the other it affects others also in the family."
The Deputy Minister, focusing on the important role women play in the society, also called for a change of mind and attitude towards women diagnosed with breast cancer.
"Some women are even breadwinners for both their nuclear and extended families and it is very disheartening to hear and see some men rejecting, divorcing and pushing them to early grave because they have just been diagnosed with breast cancer."
Mr. Tetteh thus called on all men to be responsible and desist from abusing women with breast cancer.
"I am using this opportunity to rally all men to stand by their wives, sisters, mothers and other relatives who are facing breast cancer problems, breast cancer survivors deserve extra care, treatment and attention from their husbands, partners and family members."
"…on the 14th of October, I want all men in the Eastern Region and outside the region to find time off their busy schedules and join the (BCI WALK FOR THE CURE BREAST CANCER AWARENESS CREATION WALK) at Jackson Park. I will be there and I have arranged for a bus to transport any individual from Krobo Land who wants to join the awareness creation walk" he noted.
The event, which is yearly organized under the leadership of Dr. Mrs. Beatrice Wiafe, CEO of Peace and Love Hospitals, will be held on October 14 this year, at the Koforidua Jackson's Park.
Speaking at the official launching of this year's BCI WALK FOR THE CURE, the Busumbruhene of the New Juaben Traditional Council, Nana Bugye Asante, speaking on behalf of the Traditional Council, pledged to join the walk to create awareness and help save lives.
–
By: Neil Nii Amatey Kanarku/citifmonline.com/Ghana